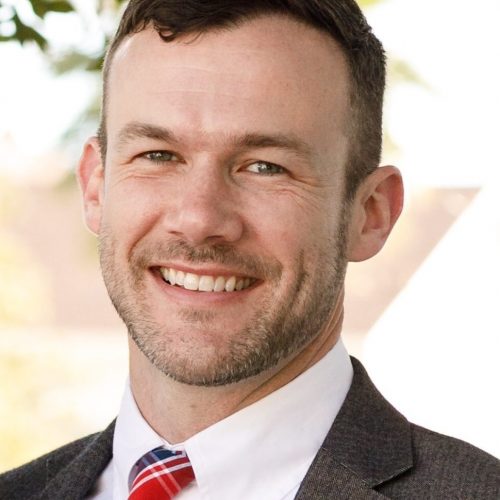 William Revere, Ph.D.
Assistant Professor of English
Contact Information
wrevere@unca.edu
828-251-6602
219 Karpen Hall
Office Hours
Wednesday 8:30 am - 10:30 am
Wednesday 3:30 pm - 4:30 pm
Note: Office hours are via Zoom.
I came to UNC Asheville in fall 2016, and I'm thrilled to be part of our liberal arts mission and community.  I research and write about medieval English literature and culture, with long-term interests in how the "medieval" figures in the making of the modern world.  I'm also broadly interested in the intersections of literature and philosophy (particularly the philosophy of action, virtue ethics, ordinary language philosophy, and hermeneutics), medieval and early modern religious cultures and theological traditions, the history of drama and dramatic theory to the present, the intellectual and social history of work, classical literature and reception, and agrarian studies.  My current book project, Soul in a Hubbub: Writing Conscience in the English Reformations, based on my doctoral dissertation, explores the imaginative life and social ethics of the idea of "conscience" across a range of reformist writing from the late fourteenth century to the late seventeenth century in England.
I teach a wide range of classes at UNCA, from courses in our Liberal Arts Core (HUM 124, HUM 214, LANG 120) to a host of classes in our English major, including our introduction to literature (LIT 240), our opening survey of western literary history (LIT 334), and upper-level courses on drama and dramatic theory (LIT 325), a seminar on medieval and modern apocalyptic fiction from Piers Plowman to the contemporary Anglo-American novel (e.g., Cormac McCarthy, Margaret Atwood, Octavia Butler) (LIT 484), and a major author seminar on Geoffrey Chaucer (LIT 488).
My scholarly writing has appeared or is forthcoming in Exemplaria, The Journal of English and Germanic Philology, The Shakespeare Quarterly, and The Journal of Medieval and Early Modern Studies.
My professional background also includes a range of editorial work, from assistantships at the literary journal The Southwest Review (SMU), the scholarly journal The Journal of Medieval and Early Modern Studies (Duke), and a university press (SMU Press), to freelance work with Harcourt School Publishers (K-6) and on scholarly book projects published by several university presses, including those of Oxford, Cornell, Northwestern, and Notre Dame.
When I'm not buried in books (which happens every now and then), I like to play basketball, pretend I'm at the beach, spend time with my wife, family, and friends, teach my dog selective obedience, and get my hands dirty in one way or another.
Courses Taught
LANG 120: Academic Writing and Critical Inquiry ("Arts of Attention")
HUM 124: Ancient World
HUM 214: Communities and Selves/Medieval to Renaissance
LIT 240: Introduction to Literature
LIT 334: Western Literature I, Ancient to Renaissance
LIT 325: Readings in Drama
LIT 484: Studies in a Major Literary Period ("Visions of the End: Piers Plowman in Dialogue")
LIT 488: Studies in a Major Author ("Geoffrey Chaucer")
Education
B.A., University of Central Florida
M.A., Southern Methodist University
M.A.R., Yale University
Ph.D., Duke University