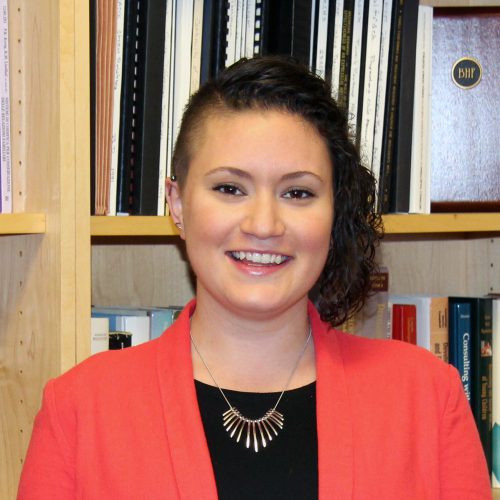 Shawn N. Mendez, Ph.D.
Assistant Professor of Sociology
Contact Information
smendez@unca.edu
828-251-6979
219 Zageir Hall
Office Hours
Monday 1:00 pm - 2:00 pm
Tuesday 3:00 pm - 4:00 pm
Wednesday 1:00 pm - 2:00 pm
Thursday 3:00 pm - 4:00 pm
Note: Or by appointment (via phone, Google Meet, or Skype).
Education
Ph.D., Human Development & Family Studies, University of Illinois at Urbana-Champaign
M.S., Human & Community Development, University of Illinois at Urbana-Champaign
B.A., Psychology and Spanish, The University of North Carolina at Greensboro
Courses Taught
Queer Sociology (SOC 390)
Introduction to Women, Gender, & Sexuality Studies (WGSS 100)
Sociology of Families (SOC 374)
Social Research Methods (SOC338)
Internship in Sociology, Anthropology, or WGSS
Research & Teaching Interests
My research and teaching focus on the ways that race, sexuality, gender, class and other social locations are interrelated, negotiated, and context dependent. My previous work has focused on the experiences of LGBTQ people of color as they navigate the racialized contexts of their neighborhoods, and the ways that LGQ parents teach their teenagers about race and queer culture.
Recent Publications
Mendez, S.N. (in press). Racial Socialization in Black and Mixed Race Lesbian, Gay, and Queer (LGQ) Parent Families. In A. James (Ed.) Black Families: A systems approach. Cognella Academic Press.
Allen, S. & Mendez, S.N. (2018). Hegemonic heteronormativity: Toward a new era of queer family theory. Journal of Family Theory & Review, 10, 70-86. Read this article.
Ferguson, G. M., Tran, S., Mendez, S. N., & van de Vijver, F. J. R. (2017). Remote acculturation: Conceptualization, measurement, and implications for health outcomes. In S. J. Schwartz, & J. B. Unger (Eds.), Oxford Handbook of Acculturation and Health.
Read this Article
Mendez, S.N., Holman, E.G., Oswald, R.F., & Izenstark, D. (2016). Minority stress in the context of rural economic hardship: One lesbian mother's story. Journal of GLBT Family Studies
Read this Article