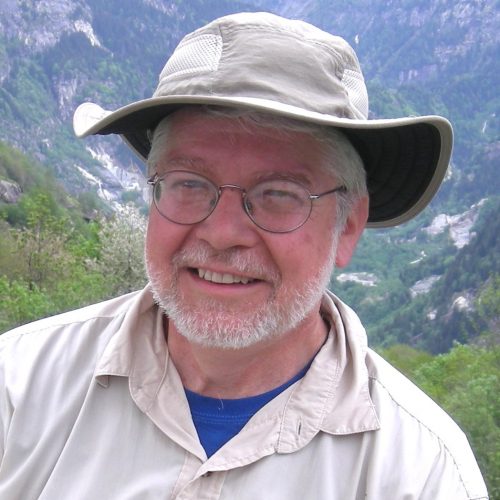 Rodger Payne, Ph.D.
Professor of Religious Studies
Contact Information
rpayne@unca.edu
250-2397
138 Zageir Hall
Office Hours
Tuesday 11:00 am - 12:00 pm
Thursday 11:00 am - 12:00 pm
Note: Or by appointment.
A native of western North Carolina, I came to UNC Asheville having served on the faculties of Hampden-Sydney College, the University of Virginia, and Louisiana State University, where I chaired the Department of Philosophy and Religious Studies. I returned "home" in 2007 to become the first faculty member of what is now the Department of Religious Studies, and I am proud to be a part of this academic community that so highly values the liberal arts.
Education
Ph.D. University of Virginia, Charlottesville, Virginia
M.A. University of Virginia, Charlottesville, Virginia
M.T.S. Harvard Divinity School, Cambridge, Massachusetts
B.A. University of North Carolina at Charlotte, Charlotte, North Carolina
Courses Taught
RELS 178: Religious Diversity in Asheville (First-Year Colloquium, Honors)
RELS 200: Introduction to the Study of Religion
RELS 215: Judaism and Christianity in the Ancient World
RELS 312: Religion in America to 1865
RELS 313: Religion in America since 1865
RELS 384: Judaism, Christianity, and Islam in the Mediterranean World
RELS 398: Theories and Methods in the Study of Religion
RELS 492: Senior Seminar: Religion in Southern Culture
HUM 214: The Medieval and Renaissance World (including Honors sections)
HUM 324: The Modern World
Professional interests
Religion and American culture, especially religion in the South, Southern Catholicism
Selected Publications
Southern Crossroads: Perspectives on Religion and Culture. Co-edited with Walter H. Conser, Jr. Lexington: University Press of Kentucky, 2008
The Self and the Sacred: Conversion and Autobiography in Early American Protestantism. Knoxville: Univ. of Tennessee Press, 1998
"Parades and Processions" (2018 online and forthcoming in print) and "Nativism and Religion" in John Corrigan, ed., The Oxford Encyclopedia of Religion (2017 online; forthcoming in print)
"Roman Catholicism" in John Lyden and Eric Mazur, ed., The Routledge Companion to Religion and Popular Culture (New York: Routledge, 2015): 419-39
The Wolf in the Forest: St. Francis and the Italian Eremitical Tradition," in Cynthia Ho, Beth A. Mulvaney, and John K. Downey ed., Finding Saint Francis in Literature and Art (Palgrave, 2009), pp. 97-115
"Image and Imagination in the Cult of St. Amico" in Margaret Cormack, ed., Saints and Their Cults in the Atlantic World (Columbia: Univ. of South Carolina Press, 2007), pp. 52-67
"Patronus Obscurus: Devotion to St. Amico and the Italian 'Other' in South Louisiana," in Ada Savin, ed., Journey into Otherness in a series entitled "European Contributions to American Studies," Rob Kroes, gen. ed. (Amsterdam: VU Press, 2005), pp. 39-56
"On Teaching Religion: A Symposium," Journal of the American Academy of Religion, 65 (1997): 745-62
"New Light in Hanover County: Evangelical Dissent in Piedmont Virginia, 1740-1755," Journal of Southern History 61 (1995): 665-94
"Metaphors of the Self and the Sacred: The Spiritual Autobiography of the Reverend Freeborn Garrettson," Early American Literature 27 (1992): 31-48