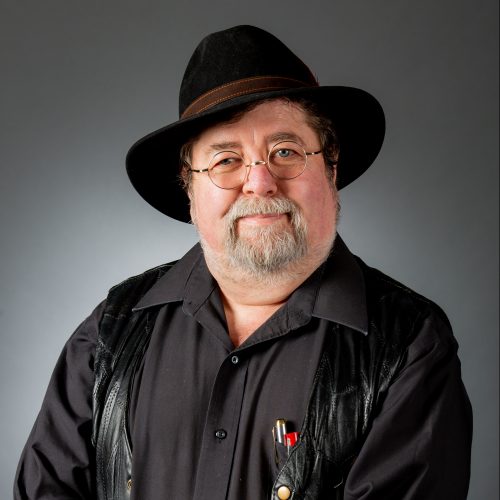 Robert Bowen
Professor of Drama
Contact Information
rbowen@unca.edu
251-6650
113 Whitesides Hall
Office Hours
Wednesday 11:00 am - 12:00 pm
Friday 11:00 am - 12:00 pm
Note: in-person or remotely. 113 WHI ph:251-6650
Professor Rob Bowen has been at UNC Asheville since 1993. Rob has designed or mentored student designers in lighting, sound and scenery for most of the Theatre UNCA productions. He has also directed several shows: "Equus" "Assassins," "Hush: An Interview With America" and "Angels In America," "Urinetown," and  "columbinus." Rob serves as faculty advisor for the Department's Student Chapter of the United States Institute for Theatre Technology.  In addition, he designs professionally in the Asheville area with many student assistant designers.
Education
M.F.A., Theatre Design/Technology with an Emphasis on Lighting Design
University of Texas at Austin
B.A.,Theatre
University of Southern Colorado
Objective
To design and build a program where students learn from the past, but experience the future. Students must learn the principles of design that have not changed, yet they must experience the "new age" tools (computers and cutting-edge technology) to work professionally in the 21st century. The students that I teach are positioned to become leaders in graduate schools or work in high profile professional theatres. I hope that they take from our program, not only a sense of theatre, but a caring and giving sense of themselves.
Courses taught
Dram 121 Elements of Production I
Dram 122 Elements of Production II
Dram 334 Stage Sound
Dram 434 Sound Design
Dram 220 Stage Management
Dram 336 Stage Lighting
Dram 437 Lighting Design
Dram 473 Advanced Lighting Design
Dram 373 Stage Left
Dram 473 Special Topics (Interactive Portfolio)
Dram 473 Special Topics (Stage Photography)
Dram 179 Bond, James Bond
Arts 310 The Art of Light
CSCI 107 Introduction to Computers and Multimedia