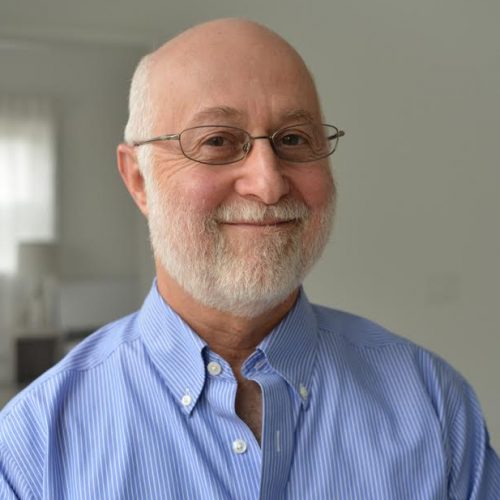 Richard Chess, Ph.D.
Roy Carroll Professor of Honors Arts and Sciences, Professor of English
Contact Information
rchess@unca.edu
828-251-6576
208 Karpen Hall
Office Hours
Tuesday 2:00 pm - 3:00 pm
Thursday 2:00 pm - 3:00 pm
Note: And by appointment
I've published three books, Third Temple (University of Tampa Press 2007), Chair in the Desert (University of Tampa Press 2000), and Tekiah (University of Georgia Press 1994; reissued by University of Tampa Press 2002).  A new book, Love Nailed to the Doorpost, will be published by University of Tampa Press in March 2017. Information on the books and links to some of my work on-line can be found at www.richardchess.com. Warning: I don't keep my personal website up-to-date!
I am a contributing editor to Zeek: A Jewish Journal of Thought and Culture, where I had served previously for several years as poetry editor. I've published a number of essays, including "Klezmetrics," written to introduce my poem "Klezmer" (www.jbooks.com), and "What About God?" which was published in Image: A Journal of Art, Faith, and Mystery.
In the spring of 2007, paired with Marge Piercy, I composed a poem for QuickMuse (www.quickmuse.com).We each were given 15 minutes to compose a poem in response to the same prompt. The prompt came from playwright David Mamet's rabbi. My poem "Kaddish" was included in Best Spiritual Writing 2005.
For several years I've been on the faculty of the Bread Loaf School of English. I have also taught in a number of Jewish Arts Programs over the years, with my dear friends and fellow artists Danny Maseng, Aaron Maseng, and Ohad Shaltiel.
At UNC Asheville, I teach in the English Department as well as in the Department of Religious Studies and for the Arts and Ideas Program.
Education
B.A., Glassboro State College
M.A., University of Florida
Ph.D., University of Florida
Recent Teaching
LIT 357 Modern Poetry
LIT 368 Poetics of Perception and Identity
LANG 120 Foundations of Academic Writing
Recent Publications
"Third Temple," University of Tampa Press, 2007.
"Chair in the Desert," University of Tampa Press, 2000.
"TEKIAH," University of Georgia Press, 1994; University of Tampa Press, 2002.
"Meditation upon Waking in Elul," The Forward, September 2000.
"Third Temple," The Forward, January 2001.
"Meditation upon Waking in Elul" and "Therapy," Tampa Review, Fall 2000.
"Revelation," published on Poetry Daily, www.poems.com
"Unauthorized Haggadah," Jewish Books, www.jbooks.com.
"Resistance and Redemption: Reflections on Contemporary Poetry," www.jbooks.com.
"Original Light: Poetry Based on Biblical Texts," Alsop Review
Awards
UNC Board of Governors Award for Excellence in Teaching, 2002
Ruth and Leon Feldman Professorship, 1999
Other Websites
http://richardchess.com/
https://cjs.unca.edu/