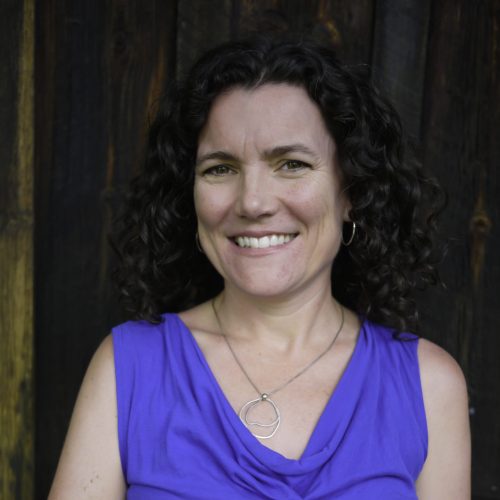 Rebecca Hale, Ph.D.
Steve and Frosene Zeis Professor of Biology
Contact Information
rhale@unca.edu
232-5148
304 Zeis Hall
Office Hours
Tuesday 10:00 am - 11:00 am
Thursday 7:00 am - 11:00 am
Note:
The goal of my research is to understand variation in parental care by investigating how much variation in care behavior is really adaptive and how much can be explained by non-adaptive (e.g., phylogenetic and physiological) influences. To accomplish this, my work integrates experimentation and modeling to examine the interplay between natural and sexual selection on reproductive behavior. My current research tests the hypothesis that parent-offspring interactions in early development determine selection on parental effort, particularly through the evolution of physiological and developmental processes that determine how offspring fitness changes as a function of parental effort. Through this functional relationship, offspring development and parental effort should coevolve, as these traits reciprocally shape each other's adaptive landscape. Other aspects of my work focus on refining current models of parental investment, particularly with respect to the hypothesized influence of a brood's reproductive value on parental effort, and the influence of abiotic conditions on reproductive investment, as mediated through physiology.
Dr. Hale received her B.A. (biology) from Oberlin College in 1996. She earned a M.S. and Ph.D. in Zoology from the University of Florida in 2001 and 2006, respectively. Most recently, Dr. Hale was conducting post-doctoral research in life history evolution, using live-bearing fish as a model system, at Florida State University.
Visit Dr. Hale's website to learn more.
Education
Ph.D. in Zoology from the University of Florida
M.S. in Zoology from the University of Florida
B.A. in Biology from Oberlin College
Courses Taught
BIOL 115     Concepts in Ecology and Evolution
BIOL 115L   Concepts in Ecology and Evolution lab
BIOL 210     Principles of Animal Biology
BIOL 210L   Principles of Animal Biology laboratory
BIOL 298     Intro to Research Methods