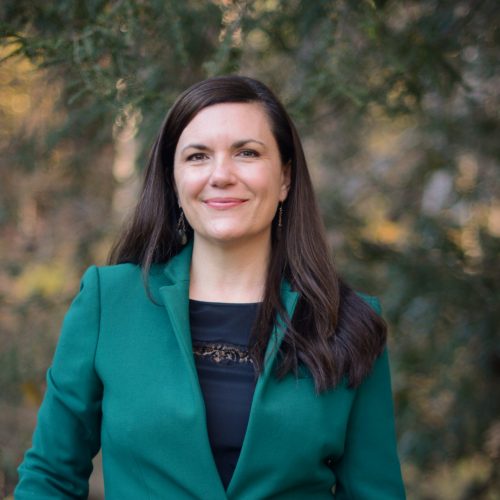 Megan R. Underhill, Ph.D.
Associate Professor of Sociology, LA 378 Coordinator
Contact Information
munderhi@unca.edu
251-6976
215 Zageir Hall
Office Hours
By appointment only (email to schedule)
Biography
Megan R. Underhill earned a Ph.D. in sociology from the University of Cincinnati in 2016. Since then, she has been employed as an assistant professor of sociology at the University of North Carolina Asheville where she teaches courses on race and racism, social inequality, and social and cultural theory. Megan's research focuses on understanding how white parents communicate ideas about race, racism, and whiteness to their white children.
Education
Ph.D, University of Cincinnati, Cincinnati, Ohio (Sociology)
M.A. Colorado State University , Fort Collins, Colorado (Anthropology)
B.S. College of Charleston, Charleston, South Carolina (Anthropology)
Courses Taught
Class, Power, and Inequality
Introduction to Sociology
Social and Cultural Inquiry
Sociology of Race
Recent Publications
Journal Articles
Underhill, Megan R. and Lauren Simms. 2022. "Parents of the White Awokening." 

 

Contexts, 

21(1): 20-25.

Mayorga, Sarah, Megan Underhill, and Lauren Crosser. 2022. "I Hate the Food Lion: Grocery Shopping, Racial Capitalism, and Everyday Disinvestment." City and Community. (Published Online First). 
Underhill, Megan R. 2021. "Managing Difference: White Parenting Practices in Socioeconomically Diverse Neighborhoods." City and Community ,20(2): 79-98.
Brunsma, D. L., Chapman, N. G., Kim, J. W., Lellock, J. S., Underhill, M., Withers, E. T., & Wyse, J. P. 2020. The Culture of White Space: On The Racialized Production of Meaning. American Behavioral Scientist, 64(14), 2001–2015. 
Underhill, Megan R. 2019. "Diversity Is Important to Me": White Parents and Exposure-to-Diversity Parenting Practices. Sociology of Race and Ethnicity, 5(4), 486–499. 
Randolph, A., Ray, V. E., Underhill, M., & Luke, D. (2019). Response to Weddington: More Lessons from Afro-pessimism. Sociology of Race and Ethnicity, 5(2), 289–293. 
Underhill, Megan R. Parenting during Ferguson: making sense of white parents' silence, Ethnic and Racial Studies, 41(11): 1934-1951.
Newspaper Articles