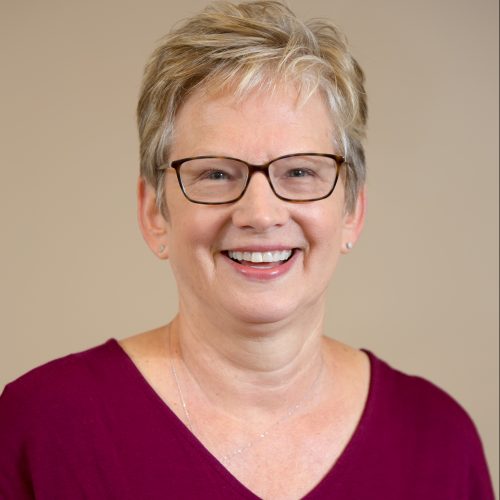 Mary Lynn Manns, Ph.D.
Professor of Management
Contact Information
manns@unca.edu
828-251-6858
217 Ramsey Library
Office Hours
Monday 2:00 pm - 3:00 pm
Thursday 1:30 pm - 2:30 pm
Note: And by appointment. No office hours on October 7 & 10m 2019
Dr. Manns received the Distinguished Teaching Award in the Sciences (1995), the Alumni Distinguished Faculty Award (2013), the University Service Award (2013), and the Feldman Professorship Award for Outstanding Scholarship and Service (2015). Her book, Fearless Change: Patterns for introducing New Ideas was featured as the "Best Book of the Year for 2004" in the Journal of Object Technology and made the "Books that Changed My Career" list on Amazon.com. In addition, her book was recently translated and published in Japanese and Chinese. She has published in peer reviewed journals and conference proceedings and is a primary editor on her second book, Pedagogical Patterns: Advice for Educators. She has done numerous professional presentations throughout the United States, Canada, Europe and South America at a variety of conferences and in organizations that include Microsoft, amazon.com, Avon, and Proctor & Gamble. Her research interest is in the area of change leadership. Dr. Manns' newest book, More Fearless Change: Strategies for Making Your Ideas Happen, is now available.
Dr. Manns offers students an opportunity for Fearless First Steps as the coordinator of the campus-wide Ideas to Action initiative. The IST 200 Ideas to Action course is taught every Fall semester. It welcomes participation from freshman through senior-level students from all majors who want to change the world. There are no prerequisites. The students are supported and guided as they build interdisciplinary teams and transform their ideas into plans, pitches and models under that guidance of mentors and advisors from the campus and Asheville community. Dr. Manns is also the Management Internship Coordinator and, over many years, has helped hundreds of students find and complete their project-based internships.
Dr. Manns was the UNC Asheville commencement speaker in December 2013.  Her speech about "changing the world" changed the world of graduation by including a little Zumba dancing--view her commencement speech.
Education
Ph.D. in Information Systems from De Montfort University (England)
M.S. in Information Systems from the University of Colorado
MBA from Western Carolina University
B.S. in Consumer Services from Indiana University of Pennsylvania
Courses Taught
MGMT 352 - Applied Research
MGMT 379 / WGSS 179 / MGMT 178 - Changing the World and Women Changing the World
MGMT 380 - Management Science
MGMT 386 - Management Information Systems
MGMT 388 - Strategies in Leading Change
MGMT 489 - Project-based Internship
MLA 540 - Leadership for Organizational Transformation
IST 271 - Social Entrepreneurship Competition
IST 272 - Social Entrepreneurship: Your Ideas To Action
IST 200 - Ideas to Action
Awards and Honors
Feldman Professorship Award for Outstanding Scholarship and Service (2015)
Each year the UNC Asheville faculty select two of its members for receipt of the Ruth and Leon Feldman Professorship Fund prize. In 2015, Dr. Manns was selected to win this distinguished honor for her exceptional scholarship and her service to the university.
Breman Professor of Social Relations (2015-2017)
Mary Lynn Manns, professor of management at UNC Asheville, has been selected as the university's Sara and Joseph Breman Professor of Social Relations. This professorship is awarded for a two-year term to a faculty member residing in one of the social sciences departments. With this endowment, Manns has continued to build on her work in change leadership.  She is developing an "Ideas to Action" model for teaching students how to transform their ideas for solving social problems into plans that can be defended and executed. The annual IST 200: Ideas to Action course, offered every Fall semester, is open to students from all majors. During this course, students develop their entrepreneurial ideas by working with a variety of community professionals.  Manns was recently recognized for this work as one of the Six People to Know in Western NC Entrepreneurship.
Alumni Distinguished Faculty Award (2013)
The Alumni Distinguished Faculty Award was given to Dr. Mary Lynn Manns in 2013. Dr. Manns is a teacher-scholar who has generously given her time to help students with undergraduate research projects as well as helping alumni build their networks. She has helped make the the UNC Asheville experience truly extraordinary for many students and alumni!
University Service Council Award (2013)
When the University Service Council was established, its first order of business was to establish an award that would recognize one of their peers for outstanding service. The award's purpose was to foster and encourage service to the community, UNC Asheville, and to our professions at large. From the USC charge: Service to the UNC Asheville community contributes directly to the welfare and development of students, faculty, and staff at UNC Asheville by enhancing learning for UNC Asheville students, promoting professional development opportunities for faculty and staff, or otherwise working for the betterment of the UNC Asheville community. Service to the profession or academic discipline contributes directly to the advancement of learning, teaching, scholarship, or practice in that faculty member's profession or discipline. Service to the wider community contributes directly to serving people in need or serving the natural environment in the wider world beyond the UNC Asheville campus: Asheville, Buncombe County, the state, the nation, and the world. In May 2002, the First Annual University Service Council Award was presented during the last faculty meeting of the 2001-2002 academic year. Mary Lynn Manns received this award in 2013.
Distinguished Teacher Award in the Discipline Divisions (1995)
When the University of North Carolina Board of Governors directed that each of the sixteen campuses establish awards for teaching excellence, UNC Asheville elected to honor its distinguished faculty for excellence in teaching by instituting a three tier system. The first level would be the UNC Board of Governors Award for Excellence in Teaching, the second level would be the current UNC Asheville Distinguished Teacher Award, and the third level would recognize full-time tenure track faculty in their respective discipline divisions (Arts & Humanities, Natural Sciences, and Social Sciences), full-time non-tenure track faculty, and adjunct (Non-Full-Time) faculty. Since 1995, when the Board of Governors instituted this teaching awards system, five Department of Management and Accountancy have been so honored by peers, students, and alumni, with Dr. Manns receiving the inaugural award.