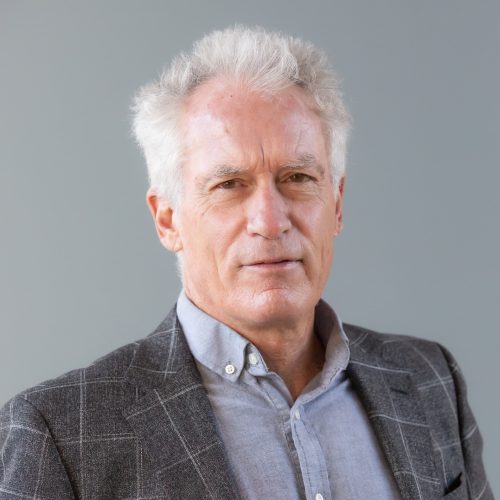 Mark Gibney, J.D., Ph.D.
Belk Distinguished Professor of Humanities and Professor of Political Science
Contact Information
mgibney@unca.edu
250-3870
211 Zageir Hall
Office Hours
Monday 12:00 pm - 2:00 pm
Note: Or just stop by (if door is open)
Mark Gibney is the Carol G. Belk Distinguished Professor at UNC Asheville and an Affiliated Professor at the Raoul Wallenberg Institute in Lund, Sweden.  Professor Gibney has taught at Purdue University, the University of Copenhagen, Lund University (Sweden) and the University of Bergen (Norway).  He is also a member of the Economic and Social Rights Group (ESRG), Human Rights Center at the University of Connecticut.
Since 1984, Gibney has directed the Political Terror Scale (PTS), which measures levels of physical integrity violations in more than 185 countries (www.politicalterrorscale.org). Professor Gibney is also one of the founding members of the Extraterritorial Obligations (ETO) Human Rights Consortium, which in November 2011 produced the Maastricht Principles on Extraterritorial Obligations of States in the area of Economic, Social and Cultural Rights (www.etoconsortium.org). His webpage www.WatchingHumanRights.org is devoted to reviewing and analyzing human rights film.
In 2011 Gibney was recognized by the Human Rights Section of the American Political Science Association as a Distinguished Human Rights Scholar and in 2006 he received the International Human Rights Award from the North Carolina Coalition on Human Rights.
Education
Ph.D. in Political Science from University of Michigan;
J.D. Villanova University School of Law;
BA in Political Science,  Boston College
Courses Taught
POLS 327: Constitutional Law
POLS 330: Individual  Rights and Civil Liberties
POLS 331: Immigration and Refugee Law and Policy
POLS 388: Human Rights and International Politics
Curriculum Vitae
Access Mark Gibney's Curriculum Vita here.
Professional Interests
Raoul Wallenberg Visiting Chair of Human Rights and Humanitarian Law, Raoul Wallenberg Institute and the Faculty of Law, Lund University, 2014-16
Steering Committee and Founding Member, Extraterritorial Obligations (ETO) Human Rights Consortium, 2007-present
Member of the Economic Rights Group (ERG), Human Rights Center, University of Connecticut, 2006-present
Past-President, Human Rights Section, International Studies Association
Past-President, Human Rights Section, American Political Science Association
Editorial Review Board, Human Rights Quarterly, 1987-present
Editorial Board, Journal of Human Rights, 2001-present
Editorial Board, International Studies Journal (Iran), 2004-present
Chair of the Board of Directors, Inclusive Development International (IDI), 201y-present
Board of Advisors, Global Legal Action Network (GLAN), 2018-present
Senior Editor, Routledge Series in Human Rights, 2018-present
Recent Publications
Selected Book Publications
The Routledge Handbook on Extraterritorial Human Rights Obligations (edited volume with Gamze Erdem Turkelli, Markus Krajewski, and Wouter Vandenhole) (Routledge, 2022)
https://www.routledge.com/The-Routledge-Handbook-on-Extraterritorial-Human-Rights-Obligations/Gibney-Turkelli-Krajewski-Vandenhole/p/book/9780367546489
International Law:  Our Common Future (Routledge, 2020) https://www.routledge.com/International-Law-Our-Common-Future/Gibney/p/book/9781138104464
Extraordinary Rendition:  Addressing the Challenges of Accountability (edited volume with Elspeth Guild and Didier Bigo) (Routledge 2018) https://www.routledge.com/Extraordinary-Rendition-Addressing-the-Challenges-of-Accountability/Guild-Bigo-Gibney/p/book/9780367591281
International Human Rights Law: Returning to Universal Principles (Rowman & Littlefield, 2008) (2d ed., 2015)
The Handbook of Human Rights (edited volume with Anja Mihr) (SAGE Publications, 2014)
Litigating Transnational Human Rights Obligations:  Alternative Judgments (edited volume with Wouter Vandenhole) (Routledge, 2014)
Watching Human Rights: The 101 Best Films (Paradigm Publishers, 2013)
The Politics of Human Rights: The Quest for Dignity (with Sabine Carey and Steven Poe) (Cambridge University Press, 2010)
Universal Human Rights and Extraterritorial Obligations (edited volume with Sigrun Skogly) (University of Pennsylvania Press, 2010)
Global Refugee Crisis (2d ed.) (ABC-CLIO, 2010)
The Age of Apology: Facing Up to the Past (Mark Gibney, Rhoda Howard-Hassmann, Jean-Marc Coicaud and Niklaus Steiner) University of Pennsylvania Press, 2007 https://www.upenn.edu/pennpress/book/14377.html
Selected Journal Articles