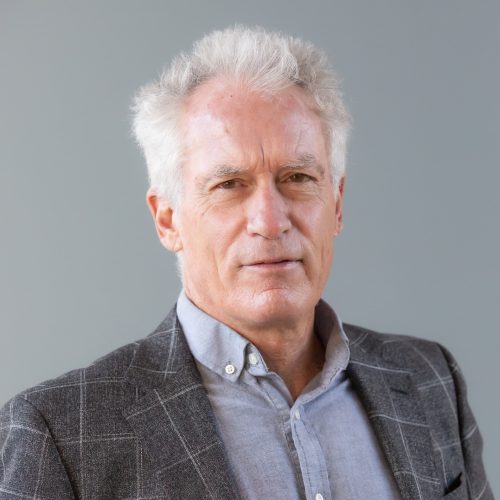 Mark Gibney, J.D., Ph.D.
Belk Distinguished Professor of Humanities and Professor of Political Science
Contact Information
mgibney@unca.edu
828-250-3870
211 Zageir Hall
Office Hours
Tuesday 11:30 am - 1:30 pm
Thursday 11:30 am - 1:30 pm
Note: Or by appointment.
Mark Gibney is the Carol G. Belk Distinguished Professor at UNC Asheville and an Affiliated Professor at the Raoul Wallenberg Institute in Lund, Sweden.  Professor Gibney has taught at Purdue University, the University of Copenhagen, Lund University (Sweden) and the University of Bergen (Norway).  He is also a member of the Economic and Social Rights Group (ESRG), Human Rights Center at the University of Connecticut.
Since 1984, Gibney has directed the Political Terror Scale (PTS), which measures levels of physical integrity violations in more than 185 countries (www.politicalterrorscale.org). Professor Gibney is also one of the founding members of the Extraterritorial Obligations (ETO) Human Rights Consortium, which in November 2011 produced the Maastricht Principles on Extraterritorial Obligations of States in the area of Economic, Social and Cultural Rights (www.etoconsortium.org). His webpage www.WatchingHumanRights.org is devoted to reviewing and analyzing human rights film.
In 2011 Gibney was recognized by the Human Rights Section of the American Political Science Association as a Distinguished Human Rights Scholar and in 2006 he received the International Human Rights Award from the North Carolina Coalition on Human Rights.
Education
Ph.D. in Political Science from University of Michigan;
J.D. Villanova University School of Law;
BA in Political Science,  Boston College
Courses Taught
POLS 327: Constitutional Law
POLS 330: Individual  Rights and Civil Liberties
POLS 331: Immigration and Refugee Law and Policy
POLS 388: Human Rights and International Politics
Curriculum Vitae
Access Mark Gibney's Curriculum Vita here: Gibney CV
Professional Interests
Raoul Wallenberg Visiting Chair of Human Rights and Humanitarian Law, Raoul Wallenberg Institute and the Faculty of Law, Lund University, 2014-16
Steering Committee and Founding Member, Extraterritorial Obligations (ETO) Human Rights Consortium, 2007-present
Distinguished Visiting Professor, Faculty of Law, Lancaster University, 2007-present
Consultant, Peace Research Institute of Oslo (PRIO), Center for the Study of Civil War, 2007-present
Member of the Economic Rights Group (ERG), Human Rights Center, University of Connecticut, 2006-present
Member of the Migration Industry and Markets for Managing Migration (Copenhagen), 2009-present
Chair-Elect, Human Rights Section, International Studies Association
Past-President, Human Rights Section, American Political Science Association
Recent Publications
Latest Book Publications
Selected Journal Articles
"Human Rights and State Jurisdiction" (with Erik Roxström) Human Rights Review 18:129-150. (2017)
"The Michigan Guidelines on Risk for Reason of Political Opinion" Michigan Journal of International Law 37:233 (2016)
"Introduction to the Societal Violence Scale (SVS): Physical Integrity Violations and Non-State Actors," (with Linda Cornett and Peter Haschke) Human Rights Quarterly 38: 1102-1108 (2016)
"Raoul Wallenberg: A Man Ahead of His Time – And Ours as Well" Suffolk Transnational Law Review XXXIX: 601-14 (2016)
"Why States Repress: Evaluating Global Patterns of Abuse with the Political Terror Scale" (with Reed Wood and Peter Haschke) Peace and Conflict 2016
"Violations of Human Rights Standards" (with Linda Cornett, Peter Haschke, Reed Wood and Daniel Arnon) Oxford Research Encyclopedia (2016)
"The Downing of MH17: Russian Responsibility?" Human Rights Law Review 15: 169-178 (2015)
"What a Pity!: Sovereign Immunity, State Responsibility and the Diminution of Accountability Under International Human Rights Law" (with Erik Roxström) Journal of Human Rights 11: 443-459 (2012)
"The Problem With Teaching Ethics" International Studies Perspectives 12: 13-15 (2012)
"Toward a Theory of Extraterritoriality" University of Minnesota Law Review 95: 81-91 (2011)
"Universal Duties: The Responsibility to Protect, the Duty to Prevent (Genocide) and Extraterritorial Human Rights Obligations" Global Responsibility to Protect 3:123-151 (2011)
"The Political Terror Scale: A Re-Introduction and a Comparison with CIRI" (with Reed Wood) Human Rights Quarterly 32:367-400 (2010)
"Genocide and State Responsibility," Human Rights Law Review 7:760-773 (2007)
"The NATO Bombing Case and the Limits of Western Human Rights Protection" (with Erik Roxström and Terje Einarsen) Boston University International Law Journal 23:55-136 (2005)
 "On the Need for an International Civil Court" The Fletcher Forum of World Affairs 26:47-58 (2002)
"Transnational Human Rights Obligations" (with Sigrun Skogly) Human Rights Quarterly 24:781-98 (2002)
"The Status of State Apologies," (with Erik Roxstrom) Human Rights Quarterly 23:911-39 (2001)
"All the News That's Fit to Print?: New York Times Coverage of Human Rights Violations" (with Steven Caliendo) The Harvard International Journal of Press/Politics 4:48-69 (1999)
"Transnational State Responsibility for Violations of Human Rights" (with Katarina Tomasevki and Jens Vedsted-Hansen), Harvard Human Rights Journal 12:267-96 (1999)
"U.S. Refugee Policy:  A Human Rights Analysis Update," (with Vanessa Dalton and Marc Vockell) Journal of Refugee Studies, 5:36-46 (1992)