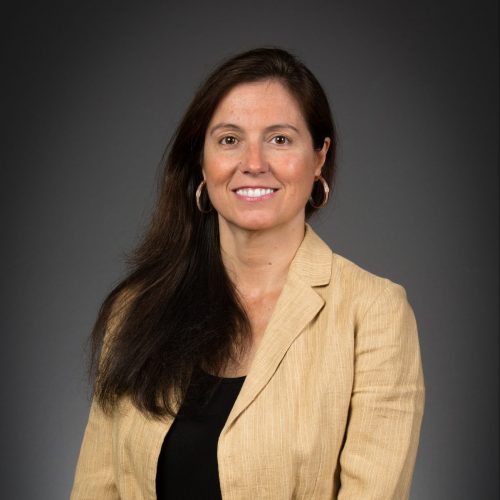 Maria Idoia Cebria, M.A.
Lecturer of Spanish
Contact Information
mcebria@unca.edu
828-251-6737
210 Whitesides Hall
Office Hours
Monday 11:00 am - 12:00 pm
Wednesday 11:00 am - 12:00 pm
Friday 11:00 am - 12:00 pm
Note: Or by appointment.
Idoia Cebria has an MA in Spanish Literature from the University of Florida, and an MA in Spanish Linguistics from the University of Georgia. She joined UNC Asheville in 2014 as an Adjunct of Spanish and became a lecturer in Fall 2015. Her teaching experience has afforded her the opportunity to work in numerous institutions. She has taught Spanish language and literature, as well as medical Spanish and business Spanish in Georgia, Florida and now North Carolina. She has been working as coordinator with Study Abroad programs in Spain, Cuba, Venezuela and Perú. Having actually been born and raised in Valencia, Spain, Idoia brings a unique perspective to the classroom and causes Spanish to come to life in a way not available in textbooks and traditional programs.
Education
M.A. in Spanish (Literature track), The University of Florida
M.A. in Spanish (Linguistics track), The University of Georgia
B.A., English Studies: Literature, General Linguistics and Applied Linguistics, University of Valencia, Spain
Courses Taught at UNC Asheville
SPAN 110 Elementary Spanish I
SPAN 130 Spanish for Advanced Beginners
SPAN 210-220 Intermediate Spanish I, II
SPAN 230 Intermediate Spanish
SPAN 310 Comprehension and Introduction to Literature
SPAN 332 Survey of Spanish-American Civilization and Literature
SPAN 400 The Spanish Language