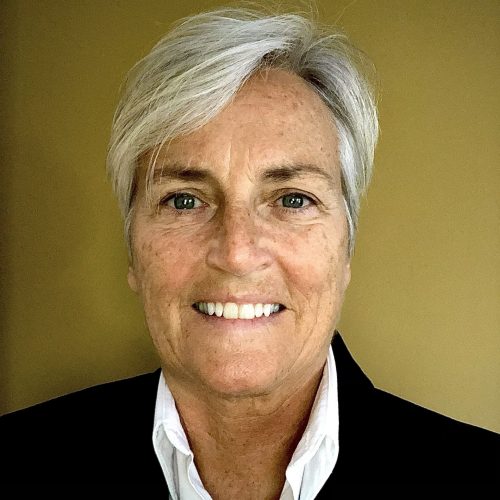 Marcia Ghidina, Ph.D.
Chair & Professor of Anthropology & Sociology; Interim Chair of Business
Contact Information
ghidina@unca.edu
251-6975
206 Zageir Hall
Office Hours
Tuesday 2:00 pm - 3:00 pm
Note: Or by appointment.
Dr. Marcia Ghidina is serving as the Interim Chair of the Department of Business until Spring 2022. She came to UNCA in 1992 to teach in the Department of Sociology. While a Sociologist by training, Dr. Ghidina has served in several administrative capacities while at UNCA including past and present Chair of the Department of Sociology and Anthropology and former Director and Co-Director of the Women, Gender and Sexualities Studies.
Earlier in my life, after completing an undergraduate degree, after picking apples for one season, after working in mental health as a vocational trainer for schizophrenics (in the context of mowing lawns) and then after managing a foreign car parts store, I decided to return to school and get an advanced degree in Sociology. While I had enjoyed the various jobs I had had after college, the adventure of working in an unrelated array of occupations was wearing thin and I decided it was time to do something more meaningful. It wasn't picking apples, it wasn't showing people how to use a weed eater and it wasn't locating fuel pumps for 1983 Tercels. So what was it? My brother swears it was him, but I thought it was a psychic who asked "what are you passionate about?" Looking back over my then short life it became clear that the thing I had been most excited about was Sociology, my undergraduate major. So goodbye car parts, hello graduate school. There are indeed, obviously, some odd paths to where we are and where we may be going. I like it that way.
That is how I "became" a Sociology professor for what has now been just under 20 years. I have "remained" a teacher and enjoy it not only because of my interest in Sociology, but because of how much I enjoy working with students, particularly students at UNC Asheville. I continue to be amazed by the grace of their humanity and feel extremely fortunate to get to work with them.
Education
B.A. in Sociology, Drake University
M.A. in Sociology, University of New Hampshire
Ph.D. University of New Hampshire
Courses Taught
Contemporary Social Problems
Society, Culture and Poverty
Social Research Methods
Senior Thesis Seminar
Introduction to Women's Studies
WGSS Internship
Teaching and Research Interests
U.S. Poverty, U.S. Social Problems, Identity, Sociology of Work, Gender