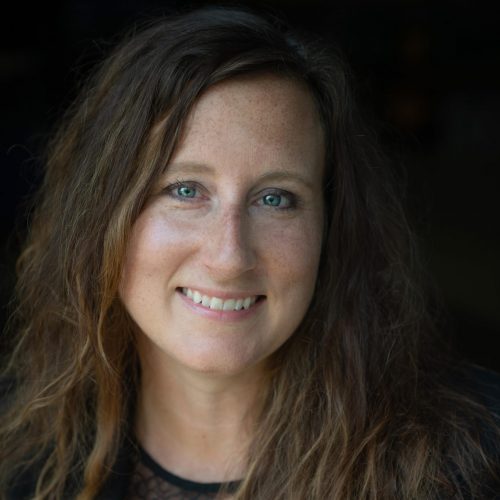 Lyndi Hewitt, Ph.D.
Professor of Sociology
Contact Information
lhewitt@unca.edu
216 Zageir Hall
Fall 2023 office hours are by appointment only 
Lyndi Hewitt has been Associate Professor of Sociology and Acting Director of the Center for Teaching and Learning at UNC Asheville, where she taught courses on research methodology and methods, social movements, globalization and development, health and illness, and applied social research. Her scholarship has appeared in the American Journal of Sociology, Mobilization, Societies Without Borders, and Interface: A Journal for and about Social Movements. A recognized expert in impact evaluation, Lyndi's collaborative research with the Global Fund for Women has been cited in The Chronicle of Philanthropy. Her current research examines the role of giving circles and women's funds on contemporary philanthropy and social change, as well as barriers to equity in K-12 public education. Lyndi recently completed her second term as a delegate of Sociologists for Women in Society to the United Nations Economic and Social Council. She was honored in 2017 with the Award for Teaching Excellence in the Social Sciences at UNCA, in 2018 with the Champion for Students Award, and in 2019 with the Community Connector Award and the UNCA Distinguished Service Award.
Professor Hewitt coordinates the Interdisciplinary Certificate in Applied Social Science Research, which provides students opportunities to address real-world problems and cultivate ethical, rigorous research collaborations with community partners.
Recent Publications
2020    Rohlinger, Deana, Alexandra Olsen, and Lyndi Hewitt. "'Dualing' Discourse: Democracy, Gender Equity, and Discursive Politics in Rural Morocco." Women's Studies International Forum, volume 81.
2017    Rote, Aubrianne, Skylar Love, Christine Lakatos, and Lyndi Hewitt. "Effect of a College Course to Reduce Weight Bias among Undergraduates Pursuing a Health Degree." Pedagogy in Health Promotion: The Scholarship of Teaching and Learning November: 1-11.
2017    Hewitt, Lyndi, and Lorena Russell. "A Tale of Two Beneficiaries: Using Inquiry-Guided Learning to Foster Social Research Skills and Critical Thinking," pp. 115-128 in Innovations and Inquiry Pedagogies in Practice: Pathways for Revitalizing Classrooms Through Inquiry, edited by Jeffery Galle and Rebecca Harrison. Lanham, MD: Rowman and Littlefield.
2014    Hewitt, Lyndi. "Developing and Assessing Critical Thinking in Sociology." TRAILS: Teaching Resources and Innovations Library for Sociology.
2014    Hewitt, Lyndi. Book review of Internal Affairs: How the Structure of NGOs Transforms Human Rights, by Wendy H. Wong (Cornell University Press). Mobilization, 19 (3).
2014    Snow, David A., Robert D. Benford, Holly J. McCammon, Lyndi Hewitt, and Scott Fitzgerald.  "The Emergence and Development of the Framing Perspective or 25 Years since Publication of 'Frame Alignment': What Lies Ahead?" Mobilization 19(1): 23-45.
2012    Hewitt, Lyndi. "Collective Behavior/Social Movements," in The Handbook of Sociology and Human Rights, edited by David Brunsma, Keri Iyall Smith, and Brian Gran. Boulder, CO: Paradigm Publishers.
2012    Hewitt, Lyndi and Marina Karides. "More than a Shadow of a Difference: Feminist Participation in the World Social Forum," in Handbook of World Social Forum Activism, edited by Jackie Smith, Scott Byrd, Ellen Reese, and Elizabeth Smythe.  Boulder, CO: Paradigm Publishers.