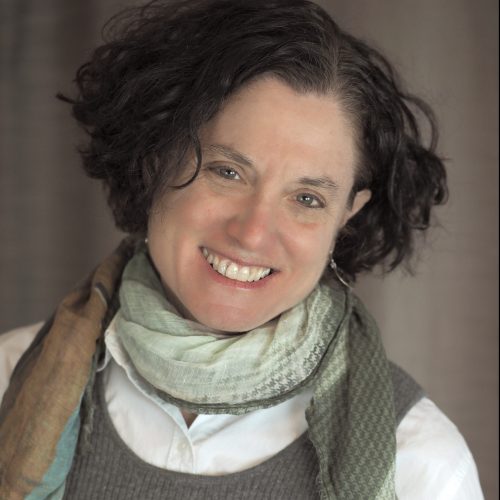 Lori Horvitz, Ph.D.
Professor of English
Contact Information
lhorvitz@unca.edu
251-6590
205 Karpen Hall
Office Hours
Monday 2:00 pm - 3:00 pm
Thursday 11:00 pm - 12:00 pm
Note: And by appointment.
I believe a teacher's essential objective should be to ignite and validate students' intellectual and creative curiosity so that they become engaged thinkers, speakers, writers and citizens. Teaching for me has been a two-way street — my most successful classes have been made up of students who not only took risks and challenged themselves, but students who have inspired, challenged and educated me. Along with teaching creative writing courses, my teaching interests include contemporary road narratives, essays and memoir, women's and gender studies, and the Beat Generation. I'm the founder and organizer of UNCA's F-Word Film Festival (A Celebration of Images By and About Women but For All Audiences), as well as Asheville's Queer Girls Literary Reading Series. I enjoy spending time hiking the beautiful mountains of Western North Carolina with my German shepherd mix, attending literary readings, and partaking in the many culinary delights of Asheville.
Please visit my author website.
Education
B.F.A., College at Purchase (SUNY)
M.F.A., Brooklyn College
Ph.D., State University of New York at Albany
Recent Books
Recent Publications (Creative Nonfiction, Short Stories & Poetry)
"Those Friday Afternoons." South Dakota Review, February 2022.
"The Secret Life of Voles." Under the Sun

, May 2021.

"Daytona Beach, 1950." deComp Journal

, January 2021.

"The Gift-Giver." The Hunger

, February 2020.

"The Last Freight Train." North Dakota Quarterly

, December 2019.

"A Threesome With Time." The Laurel Review

, June 2019.

"Making Contact." Hobart

, May 2019.

"Holding Space." AMP Journal of Digital Literature, May 2019.
"A Girl's Guide to Hot Mess Yoga." Redivider, March 2019.
"On the Benefits of Liquid Soap." South 85 Journal, Dec. 2018.
"The Scent of Nag Champa." Entropy, Oct 2018.
"On Death and Dying (My Hair)." The Broke Bohemian, Spring 2018.
"Chasing Squirrels." Foliate Oak, Spring 2018.
"My Father's Mug." The MacGuffin, Spring 2017.
"A Conversation With My Mother." Cumberland River Review, January 2017.
"The Grief Bird." Gravel Magazine, December 2016.
"Life Doesn't Come with Trigger Warnings. Why Should Books?" The Guardian.com, 2015
"A Professor's Perspective on Sexual Assault on College Campuses." Bustle.com, 2015.
"The Big Smoke." Epiphany: A Literary Journal, 2014.
"All the World's Oceans." Chattahoochee Review, 2014.
"Cool as Patty Hearst." Saint Ann's Review, 2013
"Little Pink Hatchling." Compose: A Journal of Simply Good Writing, 2013.
"The Golden Cord." The Tusculum Review, 2013.
"Deathbed Pearls." Burrow Press, 2012.
"Mongrels of Salamanca." Chariton Review, 2012.
"Slimfast Vacation." The Monarch Review, 2012.
"Art Colony Birthday Party." Entering the Real World: VCCA Poets on Mt. San Angelo, 2012
"Vibrator." Juked, 2012.
"OpenWide 66." South Dakota Review, 2012.
"Fahrenheit or Celsius" & "The Point." Mad Hatters' Review, 2012.
"I Met a Ghost!" TheAwl.com, 2011.
"The Woman Who Slept All Day." Prose-Poem, 2011.
"Feminist Christmas Tree Farm." Hamilton Stone Review, 2011.
"A Hushed Blue Underworld." Dear John, I'm in Love with Jane, Seal Press, 2010.
"The Lost Language of Lox." P.S.: What I Didn't Say: Unsent Letters to Our Female Friends, Seal Press, 2009.
"A Certain Shade of Blue." The Broome Review, 2008.
"Exchange Theory and Rational Choice." SUB-LIT, 2008
"Making Lists." Dos Passos Review, 2008.
"Shiksa in My Living Room." Identity Envy: Wanting To Be Who We're Not: An Anthology, Routledge, 2006.
"Unloading Bones." The Southeast Review, 2006.
"My Life as a Hippie Chick." Hamilton Stone Review, 2006.
"The Girls of Usually" & "The Weight of Stuff." Salt River Review, 2006.
"Death and Furniture." The Mochila Review, Spring 2005.
"The Aspirin Factory." Headwaters, 2005.
"New York: 1986-9." Hotel Amerika, 2005.
Recent Teaching
LANG 497: Senior Seminar in Creative Writing
LANG 363: Fiction Workshop
LANG 366: Creative Nonfiction Workshop
LIT 367: Writers of the Beat Generation
LIT 379: Questions of Travel
LIT 346: Queer Narratives/Queer Theories
LIT 346: Gender and the American Road Novel
LIT 349: Contemporary Literature
ARTS 310: Arts and Ideas
LANG 260: Introduction to Creative Writing
LIT 240: Introduction to Literature
WGSS 100: Introduction to Women, Gender and Sexuality Studies
Awards
Writer-in-residency fellowships: Cottages at Hedgebrook, Ragdale, Brush Creek, Yaddo, Blue Mountain Center, Fundacion Valparaiso, Vermont Studio Center, and Virginia Center for the Creative Arts
The 2016 Goldfarb Family Fellowship for Nonfiction Writers from Virginia Center for the  Creative Arts
Distinguished Teaching in University Programs, 2015
Distinguished Scholarship and Creative Activity Award, 2015