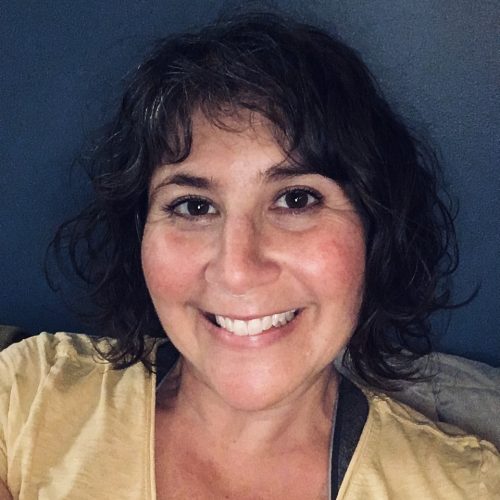 Leslie Rosenberg
Studio Technician
Contact Information
Leslie Rosenberg is the STEAM Studio Technician, an artist, instructor, and community arts catalyst.  She teaches in the SkillSet program, co-instructs the Introduction to STEAM Class, and has worked on The BeLoved/Furniture Society Collaboration, the Creative Fab Nasty Branch class, and the Safehouse door project.  Leslie began her artistic journey as the daughter of an art teacher, where she had all sorts of opportunities to experiment with media as a child. In her professional career she has moved in the direction of experiential education -  having taught K-12 art for seven years and adventure and wilderness therapy to at-risk teens for another seven.  
Leslie attended Wesleyan University for her undergraduate degree - studying Sociology and printmaking.  She received her Masters in Art Education from Western Carolina University in 2007.  She's had the excellent opportunity to study at Pacific Northwest College of Art, Penland School of Craft, and Anderson Ranch concentrating in photo, printmaking, clay, and wood.   
Leslie believes in the power of self-expression and making to bring people together.  Her current work involves community based projects including murals, tactical urbanism, and art-based social justice classes for youth.  
You can find her work and blog at theartofbelonging.org.