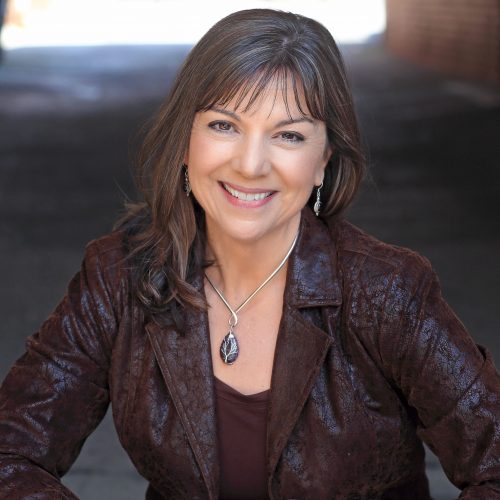 Laura Bond, M.F.A.
Professor of Drama & Interdisciplinary Studies
Contact Information
lbond@unca.edu
232-2992
120 Whitesides Hall
Office Hours
Monday 11:00 am - 12:00 pm
Wednesday 11:00 am - 12:00 pm
Note: Or by appointment.
Laura Bond is a Full Professor of Drama and Interdisciplinary Studies at UNC Asheville where she teaches courses on acting, directing, somatic practices for personal expression development, vocal production, and physical emotion regulation and resiliency. She is a somatic practitioner and scholar dedicated to providing safe and reliable techniques for physical emotion regulation for personal expression development for all individuals, and promoting wellness initiatives within the performing arts.
In July 2022, Professor Bond was awarded the Ruth Paddison Distinguished Professorship for promoting interdisciplinary connections between fields, excellence in teaching, engaging in faculty development, and supporting an active scholarly agenda. Professor Bond's proposed activity in this three-year term will encompass activities within all these areas in a project titled, "Cultivating Resiliency and Sustainability in the Performing Arts: An Interdisciplinary Project Dedicated to Developing Wellness and Sustainable Practices within the Performing Arts in a Post-Pandemic Climate."
Professor Bond has also served as Chair of the Drama department (2011-2014), Program Director of the Arts & Ideas program (2007-2020), Co-Founder and current Coordinator and Advisor of the Arts Management & Entrepreneurship program since its official start in 2017. She was also elected by her peers to serve on several faculty committees including Faculty Hearings, Post Tenure Review, Faculty Senate, and the Faculty Senate Executive Committee for several years.
Professor Bond's primary research centers around the development of a physical emotion regulation method using somatic education philosophies with the evidence-based emotional effector patterns (EEP). After 20 years of practice-research, teaching and writing in this area she developed new ways to teach the EEP and founded a specific methodology for physical emotion regulation and somatic resiliency, called the Emotional Body® method. Her research included collaborating and co-teaching with Feldenkrais® method practitioners since 2007 and an intensive teacher-training sabbatical in Chile in 2006 with neuroscientist and research psychologist Susana Bloch, an original researcher on the team that discovered the EEP.
Professor Bond teaches the Emotional Body method in university courses, seminars, and intensive trainings nationally and internationally. She has been invited to present on the method in international summits, conferences and podcasts, and as the master trainer in a prestigious Canadian government grant-funded project supported by an Insight Development Grant from the Social Sciences and Humanities Research Council of Canada (SSHRC) and titled The Emotional Fluency Project. She has also served as a professional consultant and workshop instructor for individuals and specialty groups from such diverse areas as city officials, prison inmates, cancer survivors, scuba divers, therapists/counselors, somatic practitioners, actors, public speakers, performers, and first-responders. Professor Bond develops specialty lessons to help each learner gain approachable and reliable methods for such needs as expanding expressive capabilities, developing public speaking skills, acquiring physical emotion regulation methods, and providing short and easily accessible somatic resiliency methods. To learn more about the Emotional Body method go to emotionalbody.co.
Professor Bond continues to study interdisciplinary methods like the Feldenkrais method through such programs as the recent Kinēsa training program to enhance and compliment her teaching. She also holds certifications as a master teacher and practitioner of Alba Emoting, a method for teaching the EEP developed in the 1970's by Susana Bloch, as well as a master trainer certification in Estill Voice Training®, which compliments her teaching of all her university classes on vocal expression. She is also certified in Mental Health First Aid for adults and minors by the National Council for Behavioral Health and trained in Theatrical Intimacy Education.
Professor Bond is the author of two books: TEAM For Actors: A Holistic Approach to Embodied Acting and The Emotional Body: A Method for Physical Self Regulation. She has also published three study guides for theatre with Penguin Press on Antony and Cleopatra, Lysistrata, and The Plays of Agatha Christie. She is the author of two plays produced by TheatreUNCA, The Place of the Great Turtle's Back and Birds of a Feather.
In May of 2015 Professor Bond was awarded the Distinguished Service Award in recognition of her service to the University of NC Asheville, the community, the profession, and the nation.
Education
MFA Acting/Directing, Syracuse University (1991)
BFA Related Arts, Kutztown University of Pennsylvania (1986)
Courses Taught
Arts 178 Powerful Stories
Arts 310 Art and Emotion
Arts 310 Acting in the Digital Age
Arts 310 The Art of Vocal Expression
Dram 111 Acting I
Dram 113 Expressive Voice & Body
Dram 145 Play Reading
Dram 212 Scene Study
Dram 362 Principles of Directing I
Dram 415 Acting Investigations: Emotion Studies for the Actor
Dram 415 Acting Investigations: Acting Styles
Dram 415 Acting Investigations: Acting for the Camera
Dram 415 Acting Investigations: Voice
Dram 462 Principles of Directing II
IST 310 Ideas to Action
Noteworthy Publications/Presentations
Book – The Emotional Body: A Method for Self-Regulation (2017)
Book – TEAM for Actors: A Holistic Approach to Embodied Acting (2012)
Booklets – Three study guides for theatre with Penguin Press: Antony and Cleopatra, Lysistrata, and The Plays of Agatha Christie (2000-2003)
Plays – Author of two plays produced by TheatreUNCA: The Place of the Great Turtle's Back, and Birds of a Feather
Invited Presenter Annually at Conferences, Universities, and Various Venues - Speaker and Instructor of 2-to-30-hour interactive workshops on the emotional effector patterns provided by Professor Bond in national and international venues (since 2007), since she  is known as a Master Teacher and Teacher Trainer of the technique, and founder of the new method for its instruction called the Emotional Body®
Presentations – Invited to serve as the Master Teacher for three 30-hour intensive workshops during a 2-year project in Canada through an Insight Development Grant of $63,500 from the Social Sciences and Humanities Research Council of Canada (SSHRC), a major federal research funding agency that promotes and supports postsecondary-based research and training in the humanities and social sciences. The project investigates how the Emotional Effector Patterns might provide an effective support mechanism for the professional contemporary actor in the stimulation and regulation of emotion. (2018-2019)