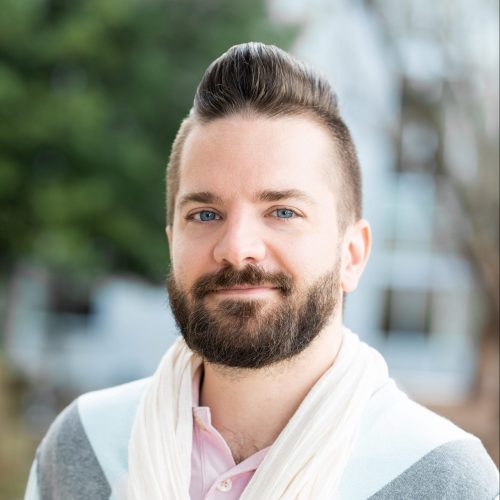 Kelly Biers, Ph.D.
Assistant Professor of French; CTL Faculty Fellow, 2023-25
Contact Information
kbiers@unca.edu
232-2440
243 Whitesides Hall
Office Hours
Thursday 10:00 am - 12:00 pm
Note: Or by appointment.
Kelly Biers is originally from the Black Hills in South Dakota. He joined UNC Asheville after teaching for three years at the University of Wisconsin-Eau Claire. His research interests include sociophonetic variation in French as well as relationships between language and gender. More recently, he has worked on a language documentation and preservation project for Wisconsin Walloon, an immigrant language from southern Belgium spoken in northeastern Wisconsin. He has taught courses in French language, civilization, phonetics, conversation, and composition, and enjoys working closely with students in collaborative research projects and independent studies.
Education
Ph.D., French linguistics
Indiana University, Bloomington
M.A., French linguistics
Indiana University, Bloomington
B.A., French; English (Creative Writing)
Minnesota State University, Mankato
Professional Interests
French sociolinguistics and dialectology
French phonology and phonetics
Language and gender
Language documentation, preservation, and revitalizatioon
All levels of French language instruction
Instruction in French linguistics and French for professional communication
Undergraduate research collaboratioon and mentorship