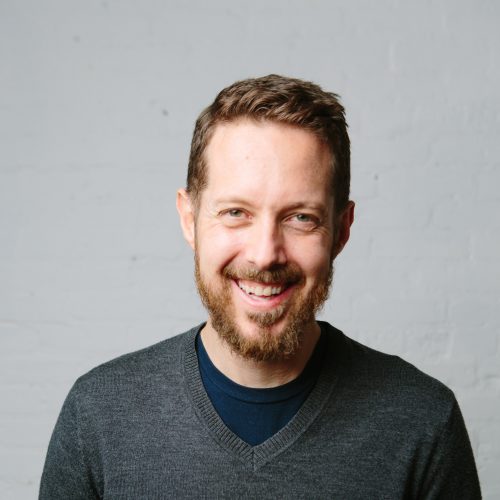 Keith Cox, Ph.D.
Assistant Professor of Psychology
Contact Information
kcox2@unca.edu
225 Delany Hall
Office Hours
Tuesday 1:00 pm - 2:30 pm
Thursday 12:00 pm - 1:30 pm
Note: Other days/times by appointment
Education
B.S., B.A., University of Georgia (Physics and Philosophy)
M.A., University of Virginia (Religion and Psychology)
Ph.D., Northwestern University (Clinical and Personality Psychology)
Courses Taught
Research Methods I

Research Methods II

Abnormal Psychology

Theories of Personality

Humanities 414
Research and Professional Interests
As a clinical psychologist, Dr. Cox is interested in improving our understanding of and treatments for Post-Traumatic Stress Disorder (PTSD). He is also part of a movement in clinical psychology which promotes the dissemination of evidence-based treatments for PTSD. Dr. Cox is currently working on research and dissemination projects to promote the best treatments for PTSD in the Asheville area. He is also involved in multiple research projects investigating the treatment of PTSD with veteran and active duty populations.
As a personality psychologist, Dr. Cox studies how individuals tell their life stories, and how life stories shape an individual's personality. Dr. Cox is especially interested in how people tell the story of emotionally intense experiences that are important to them. Sometimes such stories are about traumatic experiences, which brings in Dr. Cox's interest in trauma. Moreover, Dr. Cox is interested in how PTSD and the life story interact, and he is currently involved in several research projects investigating this topic.
Selected Publications
Cox, K. S., Hanek, K. J., & Cassario, A. L. (2019). Redemption in a single low point story longitudinally predicts well‐being: The incremental validity of life story elements. Journal of personality.
Cox, K. S., & McAdams, D. P. (2019). Mean Level Differences in the Vividness, Meaning, and Coherence of Life Story High and Low Points: How Valenced Life Stories Do and Do Not Differ. Identity, 19(2), 128-143.
Wilt, J., Adler, J. M., Dunlop, W. L., & Cox, K. S. (in press). Dan McAdams. In B. J. Carducci (Editor-in-Chief) & C. S. Nave (Vol. Ed.), The Wiley-Blackwell encyclopedia of personality and individual differences: Vol. I. Models and theories.  Hoboken, NJ: John Wiley & Sons.
Holcomb, Z. C. & Cox, K. S. (2017). Interpreting basic statistics: A workbook based on excerpts from journal articles (8th ed.). London, UK: Routledge.
Clapp, J. D., Kemp, J. J., Cox, K. S., & Tuerk, P. W. (2016). Patterns of change in response to prolonged exposure: Implications for treatment outcome. Depression and Anxiety, 33(9), 807-815.
Cox, K. S., Mouilso, E. R., Venners, M. R., Defever, M. E., Duvivier, L., Rauch, S. A., ... & Tuerk, P. W. (2016). Reducing suicidal ideation through evidence-based treatment for posttraumatic stress disorder. Journal of Psychiatric Research, 80, 59-63.
Personal Website