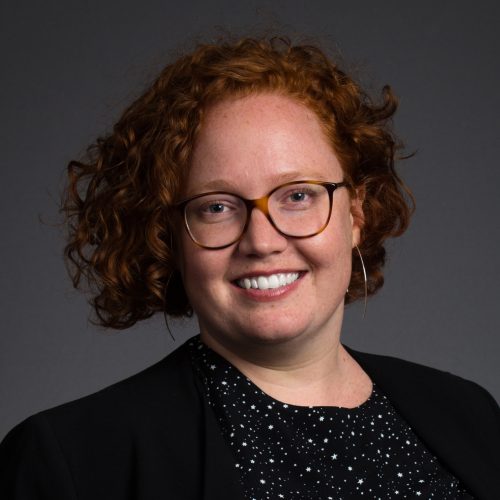 Jordan Perry, M.P.H., CHES, CWWS
Healthy Campus Liaison & Adjunct Faculty
Contact Information
jperry2@unca.edu
250-3991
466 Sherrill Center
Fall 2021 office hours are by appointment; email jperry2@unca.edu.
Jordan is a proud 2007 alumnus of UNC Asheville and always dreamed of returning to work at her alma mater. She began working with the Department of Health and Wellness as the inaugural Healthy Campus Liaison in October of 2017. Prior to this, she worked at a violence prevention non-profit and at colleges and universities up and down the East Coast.
In addition to her bachelor's degree in sociology from UNC Asheville, Jordan holds a master's degree in public health with a concentration in health behavior and health education from the UNC Chapel Hill Gillings School of Global Public Health. She is a Certified Health Education Specialist, a Certified Worksite Wellness Specialist, and has completed numerous professional trainings related to sexual health, bystander intervention, peer education, restorative justice, smoking cessation, harm reduction, and social justice.
Jordan's role consists of campus community health promotion, which includes everything from data collection to policy and environmental level change to individual level support. She uses the Healthy Campus 2020 framework to guide her efforts and partners with many campus departments and centers to decrease health disparities and increase wellbeing.