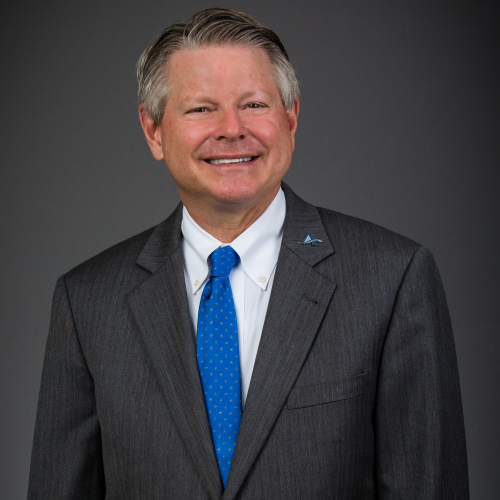 John G. Pierce
Vice Chancellor for Budget & Finance
Contact Information
jpierce@unca.edu
828-251-6742
211B Phillips Hall
John G. Pierce joined UNC Asheville in August 2008. Pierce has 30 years of chief financial officer experience.  Since being at UNC Asheville, John has been instrumental in the acquisition of over 36 acres of land for university expansion, the oversight of the construction of over $75 million in campus buildings, and the university's A-1 bond ratings by Moody.
Previously, he served as Vice President of Finance and CFO of Sonopress, one of the largest CD and DVD manufacturers in the United States. During his seven years there, he managed a staff of 32, including finance, credit, billing, quoting and purchasing staff. Pierce served as a key negotiator of the Sonopress/SonyBMG worldwide manufacturing agreement, and also was instrumental in securing two major Hollywood studio DVD contracts for Sonopress.
Previously, Pierce served as CFO at M.B. Haynes Corporation/Telephone Systems of Asheville and Beacon Manufacturing Co. Earlier in his career, Pierce was the cost and inventory accounting manager at RJR Archer and an audit supervisor at Ernst & Ernst in Winston-Salem. A graduate of Wake Forest University and a certified public accountant, Pierce serves on the Asheville-Buncombe YMCA Board of Directors and the SACUBO board (Southern Association of College and University Business Officers).
Previously, he served on the Mission St. Joseph's Health Care System Board of Directors, as president and founder of the Asheville Area Employers Healthcare Alliance, president of the Country Club of Asheville, president of the Manufacturers Executive Association, and chairman of the Asheville Chamber of Commerce Business Health Roundtable.