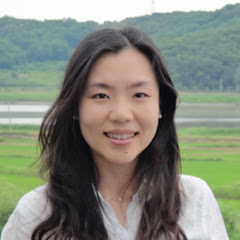 Jinhua Li, Ph.D.
Associate Professor of Chinese Studies & Language, and International, Interdisciplinary Studies; Chair of Interdisciplinary, International Studies; Faculty-Led Global Studies Program Coordinator
Contact Information
jli@unca.edu
232-5135
213 Zeis Hall
Jinhua Li received her BA in English and MA in British Literature at Beijing Foreign Studies University in China, and her Ph.D. in Comparative Literature from Purdue University. She teaches courses in Chinese language and studies, Chinese and East Asian films, and Chinese and East Asian literature. Her research interests include comparative cinema studies, Chinese language cinema, transnational cultural studies, and gender politics. Dr. Jinhua Li's publications include journal articles, book chapters, and book reviews, and she is currently working on a monograph on gender politics in contemporary Chinese cinema.
Education
Ph.D. Purdue University
M.A. Beijing Foreign Studies University
B.A. Beijing Foreign Studies University
Courses Taught
ASIA 101 Elementary Chinese
ASIA 102 Elementary Chinese II
ASIA 201 Intermediate Chinese I
ASIA 202 Intermediate Chinese II
ASIA 301 Advanced Chinese I
ASIA 303 LSIC:WI:IL:Chinese Literature: Great Works
ASIA 304 DI: Chinese Cinema
ASIA 373 China Through Films
ASIA 373 ST: East Asian Literature in Translation:Pre-1900
INTS 376 ST: Exploring China (Study Abroad to China)
Publications
Articles
 "In Search of an Alternative Feminist Cinema: Gender, Crisis, and the Cultural Discourse of Nation-Building in Chinese Independent Films." ASIANetwork Exchange: A Journal for Asian Studies in the Liberal Arts, Volume 24, Issue number 1. (April 2017)
"Beijing Bicycle: Desire, Identity, and the Wheels." Culture on Two Wheels: The Bicycle in Literature and Film. Eds. Jeremy Withers and Daniel Shea. Lincoln: University of Nebraska Press, 2016. 281-299.
"National Cuisine and International Sexuality: Cultural Politics and Gender Representation in the Transnational Remake from Eat Drink Man Woman to Tortilla Soup." Transnational Cinemas, Volume 7, Issue 2. Routledge, May 18, 2016. (doi: 10.1080/20403526.2016.1183343)
"Identity and the Politics of (Self)Representation: Women in Chinese Cinema 1985-2015." CineAction, Issue 98. Toronto: CineAction Collective, May 2016. 35-43.
"Aftershock: The Cultural Politics of Commercializing Traumatic Memory." Film on the Faultline. Chicago: Intellect, The University of Chicago Press, 2015. 109-124.
 "Consumerism and Chinese Postfeminism: Visual Economy, Chick Flicks, and the Politics of Cultural (Re)Production." Forum for World Literature Studies. Volume 6, No. 4, December 2014. 564-574.
"Mulan: National Narrative and Trans-Cultural Intertextuality" in Heroism and Gender in War Film. Edited by Karen A. Ritzenhoff and Jakub Kazecki. New York: Palgrave Macmillan, August 2014. 187-205.
 "Meta city, Non-city, and Crime City: Remaking Hong Kong Gangster as Boston Mafia----From Infernal Affairs to The Departed." CineAction, Issue 93. Toronto: CineAction Collective, May 2014. 29-35.
Instructional Package for New Practical Chinese Reader volume I. (co-author, published by Purdue Research Foundation, 2012).
"Love and Empire: The Transnational Logic of Feng Xiaogang's The Banquet." Forum for World Literature Studies. Vol. 2 No. 2, August 2010. 206-214.
"Chinese Feminism and Adaptation-as-Translation Readings of Letter from an Unknown Woman." CLCWeb: Comparative Literature and Culture. Volume 9, Issue 4: (December 2007) <http://clcwebjournal.lib.purdue.edu/vol9/iss4/2>.
 "Cultivation of Self-Learning Ability and Independent Thinking in Freshmen Comprehensive Reading. 一年级精读课自学能力与独立思考能力的培养" Teaching English Major in Beijing Foreign Studies University: Theory and Practice. 北外英语专业课堂教学理念与实践. Ed. Lu Peimin and Jin Limin. Anhui Education Publisher: 2007. 112-119.
Encyclopedia Entries
Two entries on "Chinese American Films and Filmmakers" and "Asian Americans and Fashion." Asian American Culture: From Anime to Tiger Moms. Ed. Lan Dong. Santa Babara: Greenwood, 2016.
Book Reviews
Textbooks and Dictionary
Online Platform for teaching New Practical Chinese Reader. Program contributor. Beijing: Beijing Language and Culture University Press. Current project.
English Dictionary of Idioms. (co-compiler) Beijing: Foreign Language Teaching and Research Press外语教学与研究出版社, 2006.
Contemporary College English: Students' Guide (Book I) 现代大学英语精读1学生辅导用书. (co-author) Beijing: Foreign Language Teaching and Research Press外语教学与研究出版社, 2005.
Active English Learners' Workbook (Book 6) 当代大学英语学生学习课本 6 (co-author). Beijing: Foreign Language Teaching and Research Press 外语教学与研究出版社, 2004.