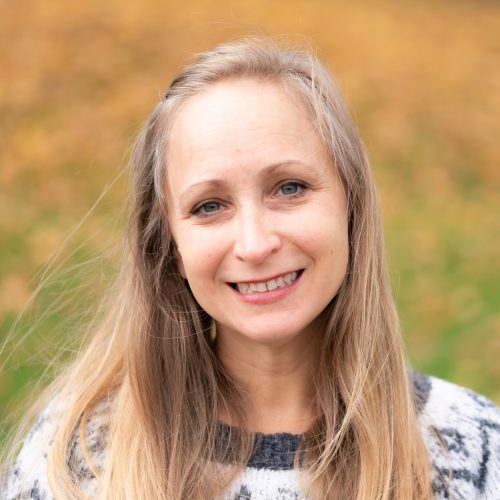 Jessica Pisano
Lecturer of English
Contact Information
jpisano@unca.edu
828-251-6601
203 Karpen Hall
Office Hours
Tuesday 9:45 am - 10:45 am
Wednesday 11:00 am - 12:00 pm
Thursday 9:45 am - 10:45 am
Friday 11:00 am - 12:00 pm
Note: And by appointment.
I was born in Jacksonville, Florida, but by the time I finished high school, I had already lived at fifteen different addresses in five different states. I began my academic career as a voice major at a small women's college in Georgia, but after a single semester realized that UNCA was much more my style. I transferred, changed my major to Literature, and worked to attain a teaching certificate in secondary education as well. After graduating, I taught middle school and high school in the Buncombe County schools for ten years and earned a MA in English from Western Carolina University. Before my two children started school, I worked at Asheville-Buncombe Technical Community College, teaching expository writing and tutoring in the writing center. Here at UNCA I serve as the Writing Program Coordinator and teach LANG 120, striving to create a classroom environment that fosters community and honors student expression and choice. In my free time I enjoy hanging out with my children, catching up with family and friends, reading, writing, running, hiking, performing in local theater productions, and cooking and eating good food.
Education
B.A. in Literature and Secondary Education Certification, University of North Carolina Asheville, 1998
M.A. in English, Western Carolina University, 2004
Recent Publications, Presentations, and Awards
Award. "Award for Teaching Excellence in the Humanities." UNCA. May 2019.
Award. "Community Connector Award." UNCA. April 2018.
Fellowship. With A. Wray. "Academic Writing and Critical Inquiry: Food Culture, Food Security, Food Activisms." Key Center Faculty Fellows Program. UNCA. 2014- 2016.
With P. Bahls. "Equity in Honors: An Academic Oxymoron?" Challenges and Promises in the Future of Honors Education. August 2016.
"Transition and Identity in WPA Work." Featured speaker, Carolinas Writing Program Administrators Meeting in the Middle, February 2017.
With A. Wray, "Framing the Mess: Critical Thinking Instead of Control." Conference on Community Writing, October 2015.
With P. Bahls and D. James, "Transitioning Identities in WPA Work." Council of Writing Program Administrators Conference, July 2016.
With P. Bahls and B. Graves, "Collaborating for Transfer in FYW." Conference on College Composition and Communication, March 2017.
With P. Bahls. "Uncovering local ecologies: Writing to explore in linked first-year courses." Conference on Community Writing, Oct 2017.
With B. Graves and R. Snead. "In Search of Common Ground: Fostering Transfer through Student and Faculty Conversation and Reflection Across Disciplines." Conference on College Composition and Communication, Mar 2018.