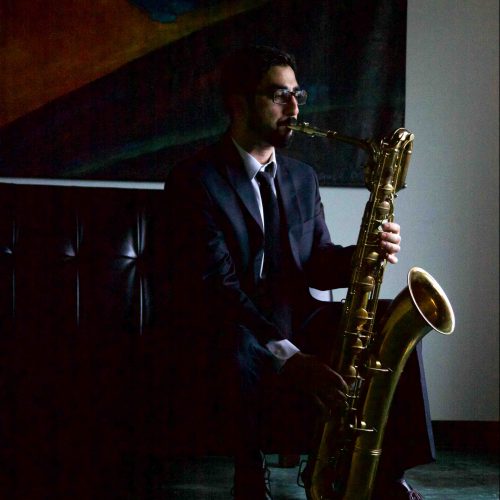 Jacob Rodriguez
Adjunct Music Faculty
Contact Information
jrodrigu@unca.edu
828-251-6432
043 Lipinsky Hall
Bio
Jacob Rodriguez is a San Antonio, TX native who began playing the saxophone at age 11. He moved to New York City to pursue his Bachelor's and Master's degrees at the Manhattan School of Music, where he studied under Joe Temperley, Dick Oatts, Chris Rosenberg, and Justin DiCioccio. While centered in New York, Jacob performed around the country with jazz contemporaries Ambrose Akinmusire, Robert Glasper, Walter Smith III, and Marcus Gilmore, as well as with legendary artists including Aretha Franklin, Ariana Grande, and the Baltimore Symphony Orchestra.
Jacob has been a member of the Michael Bublé band since 2007, appearing on the Grammy Award winning albums "Michael Bublé Meets Madison Square Garden" as well as Bublé's "Crazy Love." Jacob is currently on a world tour with Bublé, playing arenas around the world.
Jacob currently makes his home in Asheville, North Carolina, where he teaches, records, and performs with original music groups ranging from soul to free jazz to indie rock.
Education
M.M., Manhattan School of Music
Website