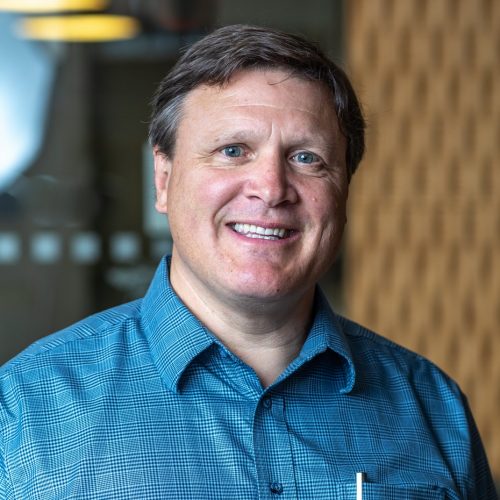 Hunter Goosmann, MBA
Adjunct Instructor of Management
Contact Information
Office Hours
Monday 9:15 am - 10:00 am
Tuesday 6:00 pm - 7:00 pm
Wednesday 9:15 am - 10:00 am
Thursday 6:00 pm - 7:00 pm
Friday 9:15 am - 10:00 am
Note: Or by appointment.
Hunter Goosmann is the Executive Director and Chief Executive Officer of the Education & Research Consortium of the Western Carolinas, Inc (ERC, dba ERC Broadband). With twenty plus years in IT/Telecom leadership roles and fifteen years leading the ERC, he is responsible for building, operating, and supporting broadband Internet access across western North Carolina via the award-winning ERC middle mile network and data center. Under his leadership, the ERC has expanded its coverage footprint by more than 5000 percent. Goosmann has worked nationally and internationally in the Telecommunications and Information Technology fields gaining specific expertise in strategic planning, customer support/service delivery, and program management. He is a requested speaker and frequent panelist on topics from middle-mile networks, rural broadband access and expansion, to community networking. Additionally, he is a strong community advocate and serves on the Board of Directors for the North Carolina Technology Association and is the Board President of the Bob Moog Foundation. In his free time, he is a photographer, a soccer referee, and guitarist.
Courses Taught
MGMT 130 Introductory Seminar in Organizations
MGMT 386 Management Information Systems