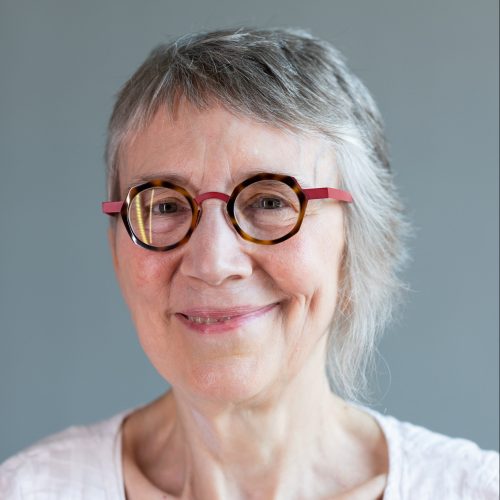 Heidi Kelley, Ph.D.
Professor of Anthropology
Contact Information
hkelley@unca.edu
251-6980
225 Zageir Hall
Office Hours
Tuesday 3:30 pm - 4:30 pm
Thursday 3:30 pm - 4:30 pm
Note: Or by appointment
I grew up in a village in Wisconsin. My college roommate thought it was funny that Mishicot (my hometown) didn't have a single stoplight. My roommate also persuaded me to take my first  anthropology class, "Anthropological Perspectives on Women." I hadn't the faintest idea what anthropology was. I thought it had something to do with digging or studying exotic lands, nothing relevant to my life. I was so wrong! I discovered that anthropology has everything to do with understanding what it means to be human. I went on to major in anthropology and take my doctorate in anthropology too.
I returned to a village—Ezaro, in the north westernmost region of Spain, called Galicia--for my dissertation fieldwork about women's identity. Originally interested in studying women and depression in the United States, I realized, after my second year of graduate school, I wanted the challenge of doing participant observation in another language. I choose to start studying Spanish and targeted Galicia (whose people speak Gallego, adding a new linguistic challenge) as the location for my first fieldwork. I have maintained an academic passion for Galicia, returning over the years for shorter periods of fieldwork and to visit old friends.
Then, in 1998 I had a life-changing event: I had a massive stroke. I thought my career as an anthropologist and teacher was over. But I realized, lying in my hospital bed soon after my stroke that I was still an anthropologist, still a teacher. Since then, I have used my anthropological insights to understand my new culture of stroke, with yet another language to master, the language of silence. Now I do fieldwork in the culture of stroke and disability, forging new friendships with stroke survivors and other people with disabilities in Asheville and across North Carolina. As well, I am increasingly turning to more humanistic writing techniques (like poetry) to communicate insights about my various field sites.
My scholarly interests are reflected in my teaching. I teach elective courses about gender ("Writing Gender," "Intersections of Gender in the Americas"), disruption ("Disrupted Lives: The Anthropology of Social Suffering"), psychological anthropology ("Culture and the Individual"), Europe ("Borderlands of Identity in Spain and Portugal"), disability ("Body, Disability, and Culture"), and humanistic anthropology ("Storied Anthropology").
Education
Ph.D., University of Washington
M.A., University of Washington
B.A., Lawrence University
Courses Taught
ANTH100 Introduction to Cultural Anthropology
ANTH323 Storied Anthropology
ANTH339 Intersections of Gender in the Americas
ANTH350 Body, Culture, and Disability
ANTH353 Culture and the Individual
ANTH357 Disrupted Lives: The Anthropology of Social Suffering
ANTH361 Writing Gender
ANTH374 Borderlands of Identity in Spain and Portugal
ANTH/SOC 464 Social Narratives
Teaching and Research Interests
Cultural Anthropology, Disability Studies, Disruption and Social Suffering, Gender, European and Spanish Cultures, Humanistic Anthropology, Latin American and Latin@ Cultures, Psychological Anthropology