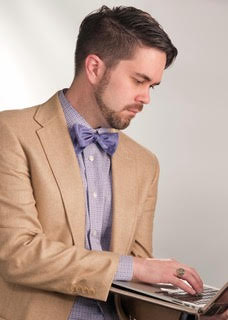 Heath Nettles
Adjunct Instructor of Business
Contact Information
hnettles@unca.edu
995-0759
122 Delany Hall
Heath Nettles is an integrated marketing communications and digital media professional with more than 15 years of experience in higher education, including teaching, administration, enrollment management, student affairs and academic advising. With more than a decade of undergraduate and graduate teaching experience at three colleges and universities, Nettles' diverse curricula includes:
marketing
introduction to business
digital and social media
principles of management
organizational behavior and theory
strategic management, a business program's capstone seminar
He currently serves as the senior director of marketing & communications for The Recycling Partnership, a national nonprofit, solving for circularity by mobilizing the people, data and solutions across the value chain to unlock the environmental and economic benefits of recycling and a circular economy. At The Partnership, he is responsible for all owned, paid and shared channels, storytelling and community-based strategies that help residents recycle more, better. Prior to joining The Partnership, Heath served as director of digital and social media at Asheville-based Mission Health. There, he had responsibility for leading the planning, execution and evaluation of all digital, social media and web initiatives across the $1.9 billion integrated health system with 10 hospitals and post-acute care facilities, numerous ambulatory clinics, an employed care team of over 800 providers and one of the largest accountable care organizations (ACOs) in the nation. He recently served on the Carolina Healthcare Public Relations & Marketing Society's board of directors and as lay leader at Mars Hill United Methodist Church. He volunteers with the local United Way, Reconciling Ministries, the Madison County Racial Justice Coalition and several social enterprises, consulting on business development, marketing and communications strategies.
Education
B.A. – Journalism & Mass Communications, University of North Carolina at Chapel Hill
Course Taught
BUS 230 – Organizational Behavior & Theory
Website