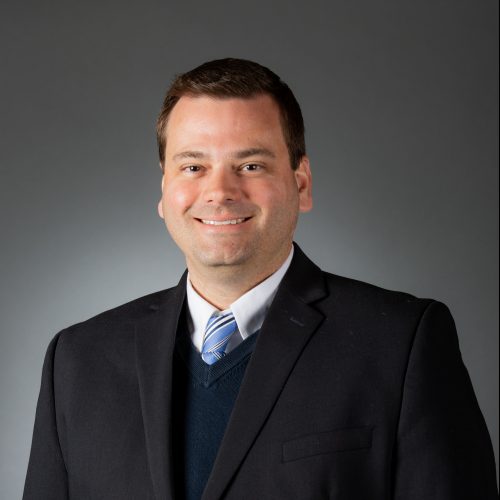 R. Graham Reynolds, Ph.D.
Assistant Professor of Biology
Contact Information
greynold@unca.edu
828-232-5153
311 Zeis Hall
Office Hours
Wednesday 1:15 pm - 2:15 pm
Note: And by appointment
Biography
Dr. Reynolds' research program uses genetic data, both lab-generated and simulated in silico, to study the evolution, ecology, and conservation of reptiles and amphibians in the southeastern United States and Caribbean. He is especially interested in pairing modern genetic and statistical methods with good old fashioned natural history and field research, with special focus on boid snakes and Anolis lizards in the West Indies. His field work carries him to swamps and mountaintops around the southeast, as well as all over the Caribbean- from the Bahamas to Puerto Rico, Hispaniola, Central America, and beyond. Dr. Reynolds is the co-editor of the books The Amphibians of Tennessee and The Reptiles of Tennessee, and the co-discoverer of the Silver Boa, a new species of boid snake from a remote corner of the Bahamian Archipelago.
Dr. Reynolds earned a Ph.D. in 2011 from the University of Tennessee, Knoxville studying population genetics of reptiles in the Turks and Caicos Islands. He earned a B.A. from Duke University in 2004, where he studied poison dart frog behavior in Panama. He was a postdoctoral researcher at the University of Massachusetts, Boston from 2011-2013, where he studied phylogenetics and conservation genetics of Caribbean reptiles. Dr. Reynolds was most recently a Postdoctoral Fellow at Harvard University from 2014-2016, where he held appointments in the Department of Organismic and Evolutionary Biology and the Department of Herpetology at the Museum of Comparative Zoology. There he worked on the genetics and evolution of the Cuban Brown Anole, Anolis sagrei, across the Caribbean.
Education
Ph.D. in Ecology and Evolutionary Biology, University of Tennessee Knoxville 2011
B.A. in Biology, Duke University 2004
Courses Taught
BIOL 135 Concepts of Ecology and Evolution
BIOL 210 Principles of Zoology
BIOL 350 Vertebrate Field Zoology
BIOL 379 Herpetology
BIOL 480 Senior Seminar
Selected Publications
Miller, A.H., A. Jackson, M.P. van den Burg, C.R. Knapp, M.E. Welch, and R.G. Reynolds. 2019. The complete mitogenome of the critically endangered Lesser Antillean iguana (Iguana delicatissima; Squamata:Iguanidae). Mitochondrial DNA Part B 4: 2479–2481.
Reynolds, R.G., and S.T. Giery. 2019. Amphibians of the Bahamas and Turks and Caicos Islands. In: Heatwole, H., and N. Ríos-López (eds)

Amphibian Biology

Vol. 9, Part 4.
Reynolds, R.G., and R.W. Henderson. 2018. Boas of the world (superfamily Booidae) with systematic, taxonomic, and conservation assessments. Bulletin of the Museum of Comparative Zoology 162: 1–58.
Herrmann, N.C., S. Yates, J.R. Fredette, M.K. Leavens, R. Moretti, and R.G. Reynolds. 2018. Lizards on islands within islands: microhabitat use, movement, and cannibalism in Anolis sagrei and Anolis smaragdinus. Caribbean Naturalist 50: 1-17.
Reynolds, R.G., A.R. Puente-Rolón, A.L. Castle, M. van de Schoot, and A.J. Geneva. 2018. Herpetofauna of the Cay Sal Bank, Bahamas and phylogenetic relationships of Anolis fairchildi, Anolis sagrei, and Tropidophis curtus from the region. Breviora 560 1–19.
Reynolds, R.G., A.R. Puente-Rolón, J.P. Burgess, and B.O. Baker. 2018. Rediscovery and a redescription of the Crooked-Acklins Boa, Chilabothrus schwartzi (Buden, 1975), new comb. Breviora 558: 1–16.
Reynolds, R.G., T.R. Strickland, J.J. Kolbe, B.G. Falk, G. Perry, L.J. Revell, and J.B. Losos. 2017. Archipelagic genetics in a widespread Caribbean anole. Journal of Biogeography 44: 2631–2647.
Reynolds, R.G., S.T. Giery, W. Jesse, and Q. Quach. 2016. Preliminary assessment of road mortality in the Northern Bahamas Boa, Chilabothrus exsul. Caribbean Naturalist 34: 1–10.
Reynolds, R.G., D.C. Collar, S.A. Pasachnik, M.L. Niemiller, A.R. Puente-Rolón, and L.J. Revell. 2016. Ecological specialization and morphological diversification in Greater Antillean boas. Evolution 70: 1882–1895.
Reynolds, R.G., A.R. Puente-Rolón, K.J. Aviles-Rodriguez, A.J. Geneva, and N.C. Herrmann. 2016. Discovery of a remarkable new boa from the Conception Island Bank, Bahamas. Breviora 549: 1–19.
Winchell, K.M., R.G. Reynolds, S. Prado-Irwin, A.R. Puente-Rolón, and L.J. Revell. 2016. Phenotypic shifts in urban areas in the tropical lizard Anolis cristatellus. Evolution 70: 1009–1022.
Siliceo-Cantero, H.H., A. García, G. Pacheco, R.G. Reynolds, and B.C. Lister. 2016. Dimorphism and divergence in island and mainland anoles. Biological Journal of the Linnean Society 118: 852–872.
Honorifics
National Geographic Explorer ( 2019-2022)
Associate, Museum of Comparative Zoology, Harvard University
Associate Editor, Biological Invasions
Associate Editor, Journal of Herpetology
Positions Held
Harvard University, Postdoctoral Fellow, Department of Organismic and Evolutionary Biology and Museum of Comparative Zoology, 2014-2016
University of Massachusetts Boston, Postdoctoral Research Associate, Department of Biology, 2011-2013
Reynolds Lab Website
https://www.caribbeanboas.org