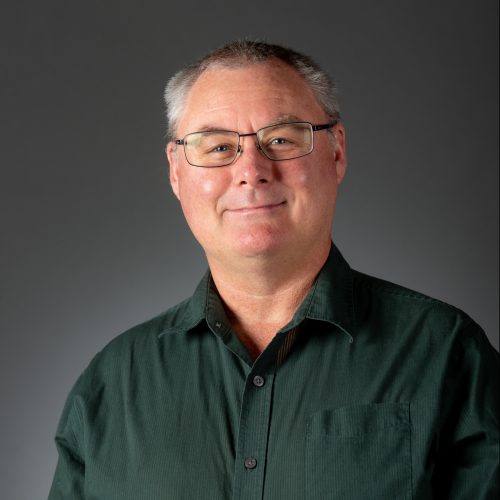 George Heard, Ph.D.
Professor; Inorganic and Computational Chemistry
Contact Information
gheard@unca.edu
828-232-5170
105 Zeis Hall
Office Hours
Monday 2:00 pm - 3:00 pm
Tuesday 10:00 am - 11:30 am
Wednesday 2:00 pm - 3:00 pm
Thursday 10:00 am - 11:30 am
Note: M, W online; T, R in-person
Courses Taught
CHEM132 General Chemistry
CHEM290 Intro to Research II
CHEM328 Elements of Inorganic Chem
CHEM417 Chemical Research II
CHEM428 Computational Chemistry
CHEM290 Intro to Research II
CHEM390 Intro to Research III
CHEM406 Chemical Lit Research I
CHEM413 Inorganic Chemistry Lab
CHEM416 Chemical Research I
CHEM418 Chemical Research III
CHEM429 Advanced Inorganic Chem
HUM324 Mod World: Mid 17-20th Century
Education
B.Sc (Hons), University of Melbourne, 1991
PhD, University of Tasmania, Chemistry, 05/15/1996
About Me
I have been at UNC Asheville since 1999, before that I worked at McMaster University in Ontario, Canada and Dalhousie University in Nova Scotia, Canada, after getting my doctorate at the University Of Tasmania.  I am interested in the electronic structure of molecules and transition state geometries, and in applications of computational chemistry to questions of bonding and atmospheric reactions.  I solve and write crossword puzzles, am the head writer for Asheville-based comedy group The Feral Chihuahuas, and am a Councilor for the Western Carolinas local section of the American Chemical Society.
Teaching interests
General Chemistry
CHEM 132:  General Chemistry
CHEM 236:  General Chemistry 2
Inorganic Chemistry
CHEM 328:  Elements of Inorganic Chemistry
CHEM 413:  Inorganic Chemistry Lab
CHEM 428:  Computational Chemistry
CHEM 429:  Advanced Inorganic Chemistry
Humanities, Topical Cluster and ILS Classes
LS 179:  Maximize Your Brain
HUM 324:  The Modern World, Mid-17th to 20th Century
Research Interests
Chemistry of the atmosphere
In my collaborative research with Professor Bert Holmes, I investigate computationally the reaction pathways of small molecules which are persistent in our upper atmosphere.  We are particularly interested in rearrangement and elimination reactions, one of which we discovered!
History of Chemistry research
My group researches the History of Chemistry.  We are looking at John Dalton's primary text "A New System Of Chemical Philosophy" (1808, 1811, 1827) in order to determine if Dalton's assumptions made in the introduction kept him from a true set of atomic masses that could have seen the periodic table emerge 50 years previous to the work of Mendelev and Meyer.
Selected Publications
Lisowski, C. E.; Duncan, J. R.; Heard, G. L.; Setser, D. W.; Holmes, B. E. "Unimolecular Reactions of Chemically Activated CF2BrCF2CH3 and CF2BrCF2CD3: Evidence for 1,2-FBr Interchange." J. Phys. Chem. A, 2008, 112(3), 441-447
Beaver, M. R.; Simmons, J. G., Jr.; Heard, G. L.; Setser, D. W.; Holmes, B. E. "Unimolecular Reactions Including ClF Interchange of Vibrationally Excited CF2ClCHFCH2CH3 and CF2ClCHFCD2CD3." J. Phys. Chem. A 2007, 111(34), 8445-8455
Ferguson, J. D.; Johnson, N. L.; Kekenes-Huskey, P. M.; Everett, W. C.; Heard, G. L.; Setser, D. W.; Holmes, B. E.  "Unimolecular Rate Constants for HX or DX Elimination (X = F, Cl) from Chemically Activated CF3CH2CH2Cl, C2H5CH2Cl, and C2D5CH2Cl: Threshold Energies for HF and HCl Elimination."J. Phys. Chem. A. 2005, 109(20), 4540-4551
Molina, J.; Bader, R. F. W.; Heard, G. L.  "Recognizing a triple bond between main group atoms"  Theoretical Chemistry Accounts,  2001, 105(4-5), 365-373