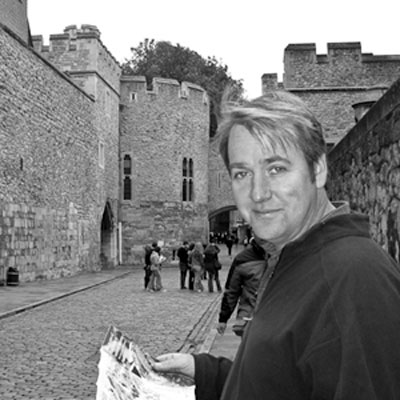 Eric Tomberlin
Associate Professor of Art
Contact Information
etomberl@unca.edu
258-7722
215 Owen Hall
After working for a number of years as an editorial photographer in New York City, Eric Tomberlin moved to India where he became a founding faculty member at the first photography school on the subcontinent. Eric received his Master of Fine Arts from the University of Texas, Austin and has exhibited his work throughout the United States as well as internationally. Most recently, he has been working on a project called Sea Level Rise: Visualizing Climate Change with fellow photographer, Carrie Tomberlin. When he's not teaching, Eric spends his time photographing, traveling, raising trees, and wrangling llamas.
"For me photography is simply a vehicle to carry ideas, ask questions, and challenge what we think we understand about the world we share. I am interested in how creative problem-solving manifests itself in the environment both as problems solved and as problems created. I am interested in climate change, and how we will face this challenge both as individuals, and as a civilization. My aim is to create photographs that might support conversations to help us find our way to a sustainable future."
Visit Eric's website to view his work.