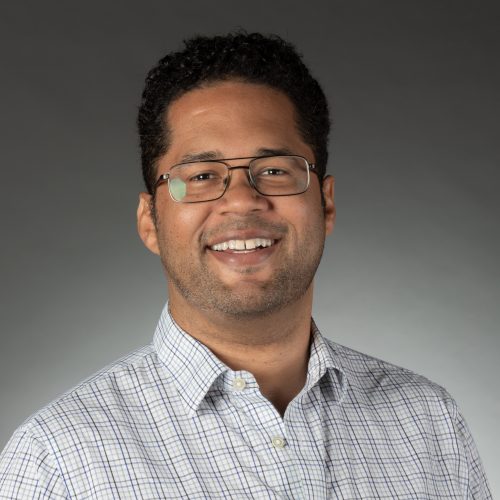 Darren Bernal, Ph.D.
Assistant Professor of Psychology
Contact Information
dbernal@unca.edu
251-6313
236 Delany Hall
Office Hours
Tuesday 1:00 pm - 2:50 pm
Wednesday 12:00 pm - 3:00 pm
Thursday 1:00 am - 2:50 pm
Note: Other days/times by appointment
Education
B.S., Strayer University (Information Systems)
M.A., Catholic University of America (General Psychology)
Ph.D., University of Miami (Counseling Psychology)
Courses Taught
Cultural Psychology
Human Sexuality
Abnormal Psychology
Internship
Research and Professional Interests
Dr. Bernal is interested in social inequity and well-being. His research focuses on socioeconomic disparities in psychological well-being and also examines greed and mindfulness interventions.  Dr. Bernal has clinical experience with diverse populations in community, university, and hospital settings.  He enjoys changing worldviews and teaches courses on Mindfulness and Human sexuality in a study abroad program.
Recent Publications
Bernal, D. R., Becker Herbst,R. A., Lewis, B. L., Feibelman, J.* (2017) Ethical Care for Vulnerable Populations Receiving Psychotropic Treatment. Ethics & Behavior, 27(7), 582-598.  doi:10.1080/10508422.2016.1224187
Becker Herbst, R. A., Bernal, D. R., Terry, J., Lewis, B. L., (2016) Ethical Considerations for Psychologists Working with Undocumented Immigrants in Integrated Care Settings. Journal for Social Action in Counseling and Psychology.8(1), 89-108.
Pineau, T. R., Glass, C. R., Kaufman, K. A., Bernal, D. R. (2014). Self- and team-efficacy beliefs of rowers and their relation to mindfulness and Flow.  Journal of Clinical Sport Psychology, 8(2).p142-158.
Smith, L., Bernal, D. R., Schwartz, B. S., Whitt, C. L., Christman, S. T., Donnelly, S., Wheatley, et. al. (2014). Coping through contact: The role of family, faith, and community in the coping responses of Haitian Americans following the 2010 earthquake in Haiti. Journal of Multicultural Counseling and Development, 42(1), 2-12.
Nicolas, G., Schwartz, B., Bernal, D. R., Smith, L. E. (2012). Pathways to Help Seeking
Behavior among Haitians in the United States. Journal of Immigrant and Minority Health, 16(2),239-243. doi: 10.1007/s10903-012-9751-y
Nicolas, G., Bernal, D., Christman, S. T.  Acculturation, acculturative stress, and mental health among Haitians in the United States. In L. Sher & A. Vilens (Eds.), Immigration and mental health. New York: Nova Science Publishers.