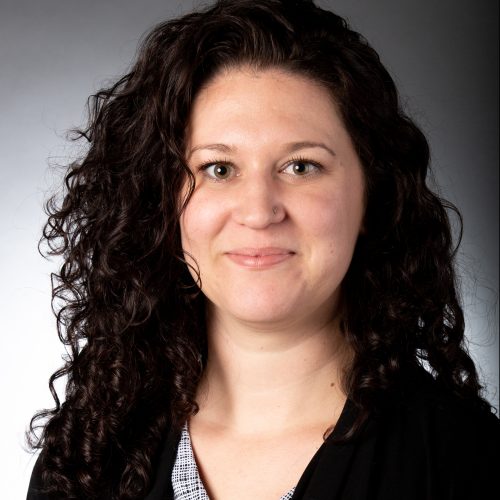 Chelsey Augustyniak
Associate Director for Career Education
Contact Information
caugusty@unca.edu
828-250-3891
224 Highsmith Union
After working for 8+ years at the University of Oregon, I am excited to be part of a smaller liberal arts institution in Western North Carolina. Growing up in Oregon I took every opportunity to hike, camp, raft, backpack, swim, and explore the outdoors. Asheville has proven to be another great outdoor playground, and I love continuing to discover its beauty and unique culture.
I earned my Master of Social Work through Portland State University and completed my Bachelor of Arts in Psychology and Sociology at the University of Oregon. I have always been passionate about coaching, supporting, and empowering others, and I have done this in a variety of ways, such as coaching high school track and field, interning as a mental health practitioner, and working as a career advisor. Other interests of mine include eating pizza, hanging out with my dog, Bear, and watching competitive sports.
Why do I work in career services? Because for me, there is nothing better than getting to help students uncover their strengths, gain valuable life experiences, and make meaningful decisions that will allow them to wake up and be excited about what they get to do every day. Come see me in Highsmith!