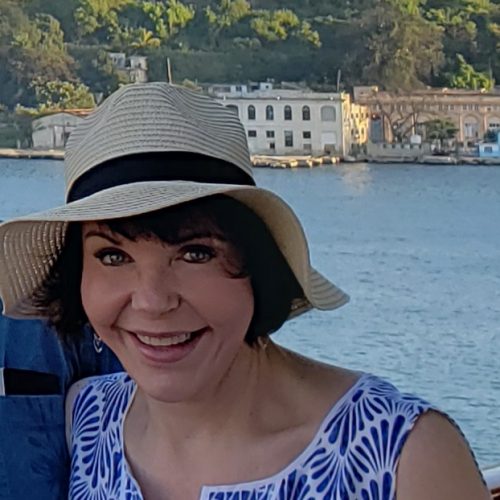 Carol Hughes
Lecturer of Accounting
Contact Information
chughes@unca.edu
828-251-6286
126 Carmichael Hall
Office Hours
Monday 4:00 pm - 5:00 pm
Tuesday 4:30 pm - 5:30 pm
Wednesday 4:00 pm - 5:00 pm
Note: Monday/Wednesday in RAM 243, Tuesday in KAR 221.
Professor Hughes teaches primarily financial and tax accounting for the Department of Management and Accountancy. In 2007, she was appointed by the Secretary of the Treasury to the National Taxpayer Advisory Panel.  She is the current President of the American Accounting Association's Two-Year College Section and was the recipient of the 2018 J. Michael and Mary Anne Cook Deloitte Foundation Teaching Award.  Hughes serves on the national Board of Directors of the Teachers of Accounting at Two-Year Colleges (TACTYC) and has also served as a consultant and board member of several non-profit organizations.  She was awarded the Hoyt Abney Community Service Award by the Greater Asheville Public Service Council in May 2007, and the Excellence in Public Service Award in 2008. In addition, she has received awards for her promotion of financial literacy and was the winner of the 2002 Distinguished Teaching Award for Part-time Faculty at the University of North Carolina Asheville and the 2007 Teacher of the Year Award at AB Tech. She received the national NISOD Excellence in Education Award in 2008.  Her areas of specialization and her accounting background are in government and not-for-profit accounting, financial and tax and she holds Certified Internal Auditor and Certified Public Accounting certifications from the state of South Carolina.
Education
MBA Clemson University
B.S.  University of North Carolina Asheville
Courses Taught
MGMT 220 - Principles of Management
ACCT 215 – Principles of Accounting I
ACCT 216 – Principles of Accounting II
ACCT 415 – Auditing
ACCT 417 – Income Taxation
ACCT 447 – Income Taxation of Partnerships and Corporations