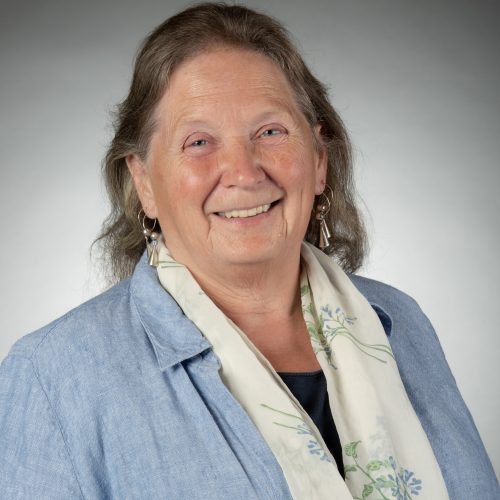 Barbara Duncan, Ph.D.
Adjunct Instructor of Cherokee
Contact Information
Office Hours
Tuesday 6:30 pm - 7:00 pm
Note: And by appointment.
Barbara Reimensnyder Duncan joined UNC Asheville in 2016. She received her Ph.D. in Folklore and Folklife from the University of Pennsylvania in 1982 and has lived in the southern Appalachians since 1983. She has written and edited award-winning books about Cherokee history and culture, including Living Stories of the Cherokee (editor and collector), Cherokee Heritage Trails Guidebook (with co-author Brett Riggs), Origin of the Milky Way (editor and collector) and Culture, Crisis, and Conflict (with co-editor Anne Rogers.) Duncan is a published poet and songwriter, mother and grandmother. She lives in western North Carolina. Awards she has received include The North Carolina Folklore Society's Brown Hudson Award for contributions to North Carolina folklore studies and the UNC Asheville's Award for Excellent Teaching by Part-Time Faculty, Spring 2018.
Congratulations to Barbara on her recent publication.