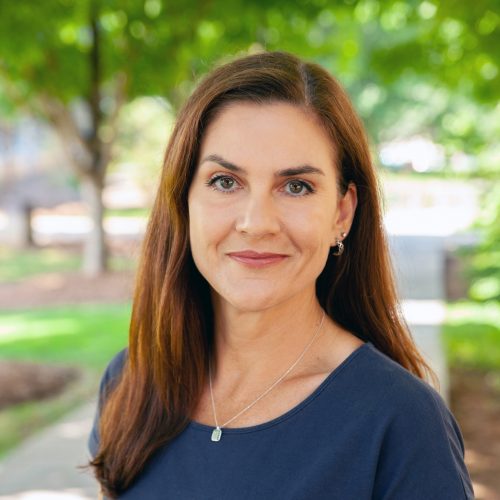 Anne Slatton, M.F.A.
Senior Lecturer of Mass Communication
Contact Information
aslatton@unca.edu
828-232-2422
306A Karpen Hall
Office Hours
Monday 1:45 pm - 3:30 pm
Wednesday 1:45 pm - 3:30 pm
Friday 11:00 am - 12:30 pm
Note:
Anne Slatton teaches video production and film studies at the University of North Carolina Asheville.
Her production work in film and television includes directing, writing and producing. Documentary work includes the PBS documentary Crisis in the Keys, National Geographic 12-part series Treasure Seekers, and The Learning Channel's Treasure! She heads up Team UNCA, the Mass Communication department's award-winning 48 hour film team, which has won awards for Best Film three times as well as: Audience Choice Award, the Asheville Spirit Award, Best Directing, Best Writing, Best Use of Dialogue, Best Graphics, Best Actor/Actress/Ensemble Acting, Best Make-up, Best Costumes, Best Sound Design, Best Soundtrack and Best Sound Effects Editing.
Scholarly works include co-authoring Video Production Techniques: Theory and Practice From Concept to Screen, a chapter on Sofia Coppola in the Women's International Screenwriters Guide, a chapter on Lorraine Hansberry to the Student's Encyclopedia of Great American Authors, and book reviews for The Journal of Film and Video. She has also created original dramatic and educational materials for schools and community theaters across the United States.
Education
M.F.A., Theatre: Dramatic Writing with concentration in Directing, University of Georgia
B.A., Psychology, Smith College
Courses Taught
Basic Video
Documentary Production
Directing Short Films
Screenwriting
Senior Seminar: Video Production
Introduction to Film Studies (DI)
Arts 310: Ireland & Classic Film (summer)