UNC Asheville Names New Provost and Vice Chancellor for Academic Affairs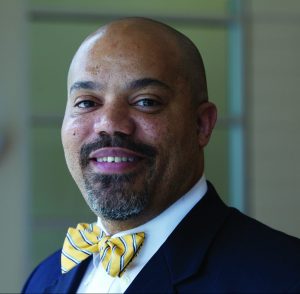 UNC Asheville has appointed Garikai Campbell, Ph.D., to be the university's next provost and vice chancellor for academic affairs, starting July 2019. Campbell served as provost and dean of Knox College, bringing more than 20 years of experience across every facet of academic life, from executive leadership, teaching and research, to extensive consulting work in technology, math, and diversity in higher education.
"Dr. Campbell is a scholar, innovator and passionate champion of liberal arts and sciences education," said Chancellor Nancy J. Cable. "As a role model to our students and faculty, he will inspire excellence in pedagogy, student learning, undergraduate research, scholarship, diversity, and academic programs across our campus. His expertise in the classroom, in shared governance, and in increasing support for higher education will extend and enhance our efforts and elevate our work to provide transformational education and leadership."
Campbell succeeds Interim Provost and Vice Chancellor Karin Peterson, who has served in the role since January 2018. Peterson will serve as interim executive vice chancellor and provost at UNC School of the Arts for the 2019-20 academic year.