September 3, 2021
The UNC Asheville Board of Trustees welcomed five new members at its August 2021 meeting including Duke Energy State President Stephen G. De May; American Medical Association Immediate Past President Dr. Patrice A. Harris; Colton Groome & Company Senior Partner, Principal and Board Chair George M. Groome; Former N.C Representative Chuck McGrady; and UNC Asheville Student Government Association President Demon Thomas '22.
Board members Karen Keil Brown '81, UNC Asheville alumna and full-time artist with the studio, Pink Dog Creative, and Jim Peterson, the former CEO of Metroquip, Inc., have been reinstated for another four-year term.
The UNC Asheville Board of Trustees, and all boards within the UNC System, is comprised of 13 trustees. Eight trustees are appointed by the UNC Board of Governors, four appointed by the North Carolina legislature Speaker and President Pro Tem. The nominations were made by UNC Asheville and were submitted by Chancellor Nancy J. Cable. Cable noted, "Our strong and capable UNC Asheville Board of Trustees is honored to welcome these fine new members. Their breadth and depth of professional leadership experience will enhance significantly the University's current and future success."
The President of the Student Government Association also serves as a trustee and is elected annually from among the student body.
UNC Asheville's New Board Members for 2021-22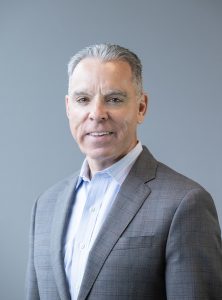 Stephen De May is president of Duke Energy's utility operations in North Carolina that serves approximately 3.4 million electric retail customers and 746,000 natural gas customers. He is responsible for the financial performance of Duke Energy's regulated utilities in North Carolina and managing state and local regulatory and government relations, and community affairs. He also has responsibility for advancing the company's rate and regulatory initiatives related to its electric operations. A native of Long Island, New York, he graduated from the University of North Carolina at Chapel Hill with a Bachelor of Arts degree in political science and a Master of Business Administration degree from the McColl Graduate School of Business at Queens University of Charlotte. He is a certified public accountant in North Carolina.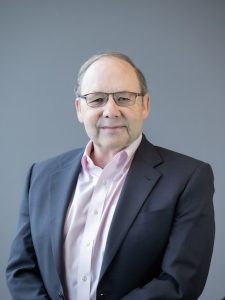 George Groome has had almost five-decades of professional leadership at Colton Groome & Company, a 70-year-old private financial advisory firm headquartered in Asheville, North Carolina.  He is the senior partner and principal as well as board chair. Groome earned his B.S. from UNC Chapel Hill in business administration and M.S. in financial services from The American College. He has served on the UNC Asheville Board of Trustees (1996-2005), UNC Asheville Foundation Board (1991-1998), and the Department of Management & Accountancy Advisory Board (2015-2019).  He was also a founder of UNC Asheville's Family Business Forum as well as the Land of the Sky Estate Planning Council.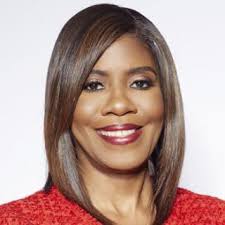 Dr. Patrice A. Harris became president of the American Medical Association in June 2019 and led the national medical conversation for a science-based approach to COVID-19, as well as the AMA's efforts to end the nation's opioid epidemic. She has been chair of the AMA Opioid Task Force since its inception in 2014 and is the first African American woman to lead the American Medical Association, serving in that role until June 2020. She is a native Appalachian, born and educated in West Virginia. She earned a B.A. in psychology, an M.A. in counseling psychology and a medical degree in 1992, all from West Virginia University. She also received an honorary degree from UNC Asheville and was awarded the Chancellor's Medallion, the University's highest distinction, given to recognize individuals who demonstrate the highest commitment to community service, national leadership and enhancement of the University. In addition to consulting with public and private organizations about health service delivery and emerging trends, she continues her private practice, is an adjunct assistant professor in the Emory Department of Psychiatry and Behavioral Sciences, and serves as an adjunct clinical assistant professor in psychiatry and behavioral sciences at Morehouse School of Medicine.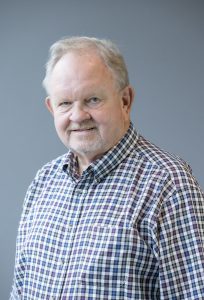 Chuck McGrady is a graduate of Rhodes College and Mercer University School of Law in Macon, Georgia. After teaching law at Wayne State University Law School in Michigan and clerking for the U.S. Court of Appeals for the Sixth Circuit in Cincinnati, he spent several years in private practice before being recruited as legal counsel for Contel Corporation, the First Atlanta Corporation, and Alston & Bird, all in Atlanta. McGrady began working in North Carolina as executive director for the Environmental & Conservation Organization of Henderson County. He has also served on the Henderson County Planning Board, Village Council of Flat Rock, The Henderson County Board of Social Services, the Georgia Department of Transportation, the Asheville Airport Authority, and the Green River Community Association. He was elected to the Henderson County Board of Commissioners in 2004 and served in that role until 2010 when he was first elected to the North Carolina House of Representatives. He represented North Carolina's 117th district for 10 years until 2020.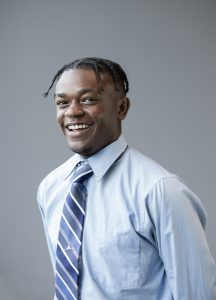 Demon Thomas is the president of UNC Asheville's Student Government Association and the student representative on the Board of Trustees. He was born and raised in Charlotte, North Carolina, and he is currently double majoring in mass communication and sociology with a minor in Africana studies. After graduation, he plans to further his education in mass communication to become a TV entertainer who uses his platform to promote social justice. As student body president, he aims to be a voice for the unheard and to ignite school pride and increase student involvement on campus. In addition to having served as class president at West Charlotte High, he is now involved in the Order of Pisgah, the Key Center, Umoja, and the Black Student Association. He also works as a Resident Assistant in the Sankofa Learning Community and served as a student admission ambassador. He interned with the S.T.E.M. Fun-Packs initiative during the summer of 2021.
For the complete list of UNC Asheville Board of Trustees and meeting information, visit https://leadership.unca.edu/board-of-trustees/board-members/.