March 17, 2021
More than a dozen student leaders in Kindergarten through 7th grade are involved in a new partnership model designed to create a learning environment that brings out the "royalty, genius, and
uniqueness of each student, centering the humanity, gifts, and dignity of each individual and culture." That's according to the creators of the model – a team of educators/activists, who have formed a partnership with funding from $40,000 grant to UNC Asheville from the Dogwood Health Trust and $17,600 contract with Dogwood Trust for REGAL (Relevant Education Grows All Learners) authors and community leaders.
The REGAL approach to education draws upon a legacy of educational development from 19th century Black educators and Freedpeople Schools, Freedom Schools from the 1960s, recent Children's Defense Fund-sponsored Freedom Schools, and current Black scholars. The model also builds upon traditions of self-determination where different communities of color organize opportunities to learn from black adults.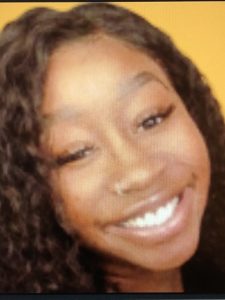 "Nationally and locally, U.S. public education has epistemic foundations of inequity, exclusion, and disenfranchisement. Ultimately, this is a transformative, revolutionary and reimagined framework to upend anti-Black, racist, and unjust practices in teaching and learning for Black children," said Tiece Ruffin, co-creator of
REGAL and director of Africana studies and associate professor of Africana studies and education at UNC Asheville. "The time is now to work in community, with community, to show up in a mighty way for education justice. Our humanity depends on it."
The REGAL approach is currently practiced in the Marvelous Math Club, which meets weekly afterschool at Pisgah View Apartments, and in a "learning pod" which meets daily from 8 a.m. – 1 p.m. Professional educators, parents and UNC Asheville student volunteers work directly with Marvelous Math Club and pod leaders approaching learning using a REGAL lens.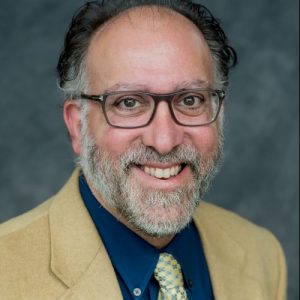 The inspiration for this grant and partnership stems from a co-authored 42-page guidebook detailing approaches, learning tools, lessons, and research that supports equitable practices in education. Co-authors of the REGAL guidebook are:
Tiece Ruffin – UNC Asheville associate professor of education and Africana studies, interim director of the University's Africana Studies Program and an Asheville City Schools parent
Marta Alcala-Williams – Asheville City Schools executive director of equity/ community engagement and co-founder of Marvelous Math Club
Miranda Williams – Asheville City Schools High School student racial equity ambassador program mentor (Asheville City Schools Foundation) and AVID ambassador (Asheville City Schools)
Ashley Cooper – Educator and community organizer for equity.
Partners:
Cicely Rogers, Toshia Sitton and Teri Hughes – community leaders and pod instructors at Pisgah View Apartments
Samuel Kaplan, UNC Asheville chair of the Department of Mathematics, co-founder of Marvelous Math Club
Makenzie Bennett, coordinator of Marvelous Math Club
"At Marvelous Math Club, we are family and we are all learning, caring for one another, and growing together," said Alcala-Williams.
"It is a safe space where kids are comfortable and where people really care about them," said Rogers, one of the three Pisgah View Apartments pod instructors, along with Sitton and Hughes. "The three of us who are all working in the pod bring something different to the table. We all have our strengths and working together makes this awesome."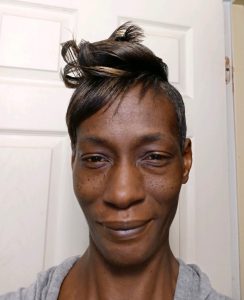 "We want people to see that these children really do care, they really want to be somebody; they want to go to college and finish. They just need the support, so we are going to continue to be an advocate for them and the community so that they can continue to strive for the better," said Sitton. "We want everybody to see that this can work."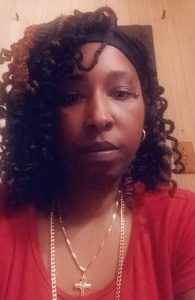 UNC Asheville faculty members Ruffin and Kaplan, who directs the Marvelous Math Club along with Alcala-Williams, have provided lessons and are coordinating research ideas with community leaders and the support of UNC Asheville students. Cover art for the guidebook was created by Jasmine Washington, a new media major at UNC Asheville and president of the University's Black Student Association and alumna of Asheville High School.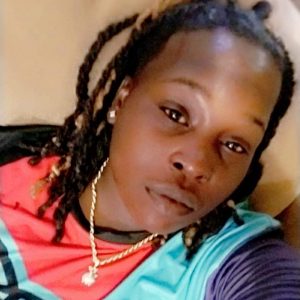 Recent news coverage includes an episode of The Porch podcast and REGAL 'Pod' At Pisgah View Supports Students During Remote Learning by BPR.
For more information, please email Tiece Ruffin (truffin@unca.edu) or Marta Alcala-Williams (marta.alcalawilliams@ashevillecityschools.net).