October 23, 2019
UPDATED MARCH 18 – This event is POSTPONED.
This four-day event will bring together acclaimed artists and scholars to explore the intersections of faith and the arts. Public events will include the opening of an exhibition on John Cage and Buddhism curated by Jade Dellinger, performance of "I hunger for you," by Guggenheim Fellow Kimberly Bartosik, and the premiere of a newly commissioned composition by Pulitzer Prize-winning composer John Luther Adams, performed by the JACK Quartet.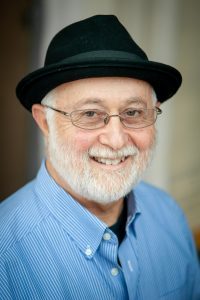 "Can our experience of the arts – as creators, listeners, viewers, readers – and the ways we talk about those experiences, offer us a way to also talk across what might otherwise divide us – the practitioner of one religion from another, those who profess faith in any religion from those whose worldviews are not based in religious belief or practice? Perhaps the arts themselves can open us to new possibilities in our own spiritual or religious lives or help those of us who are secular discover similarities between our experiences of the arts and experiences of those who engage in religious or spiritual practices," said Richard Chess, UNC Asheville's Roy Carroll Professor of Arts and Sciences, co-director of the Center for Jewish Studies, and professor of English. "The Faith in Arts Institute will offer us a rich opportunity to explore these possibilities, through the use of contemplative practices and other approaches, as we participate in workshops, engage in conversations with artists and scholars whose work emerges from and inquires into the intersection of faith, spirituality, and the arts, and attend performances as well as the opening of an art exhibition on this theme."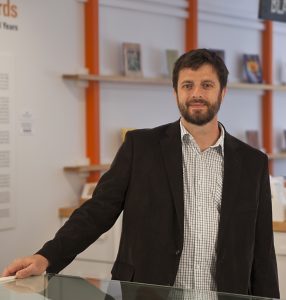 That's the starting point for the inaugural Faith in Arts Institute at UNC Asheville: An Exploration of the Intersections of Art, Faith, and Spirit. The four-day event will convene on May 13-17, 2020, and will bring together acclaimed artists and scholars for workshops, in-depth discussions, and premiere performances, as well as public lectures and exhibitions showcasing many facets of faith and spirituality in the arts. UNC Asheville and Black Mountain College Museum + Arts Center will stage events on campus and in downtown Asheville during the institute.
"The interdisciplinary nature of the project invites audiences to re-examine what theology means in the context of their own lives, the public sphere, and settings or fields of inquiry they may not have previously associated with religion," said BMCM+AC Executive Director Jeff Arnal. "Connecting these conversations to Black Mountain College, the programming demonstrates the ways both faith and art cross disciplinary and geographic borders, and offers audiences an entry point for examining such issues in the context of this region's rich history."
"The institute is a culmination of the deep work that we do at UNC Asheville, and particularly the innovative work that we do in partnership with this unique museum and arts center. In this institute we'll see how cutting-edge and traditional arts connect with spiritual life," said Chess.
Exhibitions and Performances
During the institute, Black Mountain College Museum + Arts Center will host the grand opening of an exhibition, curated by Jade Dellinger, investigating John Cage's engagement with Buddhism, and its influence on both his music and visual art as well as his understanding of the universe. The exhibition will remain on view through Aug. 22, 2020.
Dellinger is currently director of the Bob Rauschenberg Gallery at Florida SouthWestern State College. As former director of Edition Julie Sylvester in New York, N.Y., Dellinger collaborated on prints and multiples with artists including Félix González-Torres, Franz West, Martin Kippenberger, Richard Prince, and Ed Ruscha.  His continued interest in art editions led him to co-curate (with Margaret Miller) [re]mediation: The Digital in Contemporary American Printmaking, the official US participation in the 22nd International Biennial of Graphic Arts, in Ljubljana, Slovenia, which resulted in the prestigious Grand Prix of Honor being awarded to David Hockney for his participation in the exhibition.  Dellinger has organized major solo and two-person museum shows for such artists as Yoko Ono, Ann Hamilton, James Franco, Glenn Branca, Allan McCollum, Bob Rauschenberg, Keith Haring, Peter Greenaway, Guerrilla Girls and Jack Kerouac.
Performances in conjunction with the institute and exhibition will include choreographer and dancer Kimberly Bartosik's I hunger for you, which emanates from Bartosik's personal experience with charismatic spirituality. It delves deeply into the heart of losing one's self in ecstasy, ritual and desire. I hunger for you was commissioned and presented by BAM Next Wave Festival 2018 and LUMBERYARD Center for Film & Performing Arts, through an inaugural year BAM/LUMBERYARD partnership.
Bartosik is a 2019 Guggenheim Fellow in Choreography and a 2017-20 New York Live Arts Live Feed Residency Artist. She was a member of the Merce Cunningham Dance Company for nine years and received a Bessie Award for Exceptional Artistry in performing his work. A series of Cunningham solos will be performed by former Cunningham dancers at the opening of the Cage and Buddhism exhibition. Bartosik will also lead a workshop for institute participants.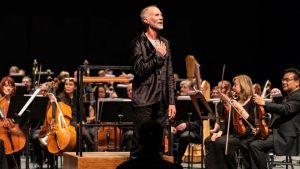 Another highlight will be the world premiere performance of Waves and Particles, a newly commissioned composition by John Luther Adams and performed by the JACK Quartet, which has been hailed by The New York Times as the "nation's most important quartet." This work will unite themes from the John Cage and Buddhism exhibition and interfaith institute, exploring the influence of Black Mountain College artists and thinkers and drawing connections between science, nature and spiritual imaginings. Adams is a Grammy Award and Pulitzer Prize-winning composer whose work focuses on the enormity of nature and the place of humanity within the larger community of life on earth.
JACK is composed of violinists Christopher Otto, Austin Wulliman, and John Pickford Richards, and cellist Jay Campbell.
The Inaugural Faith in Arts Institute at UNC Asheville
The inaugural Faith in Arts Institute hosted by UNC Asheville and the Black Mountain College Museum + Arts Center will bring together artists, scholars, and anyone interested in the role of art in religious and spiritual experience. Themes for discussion will include discipline and devotion; inspiration and revelation; wonder and mystery; and the role of art in personal religious/spiritual lives. Some of the talks and readings will be open to the public, providing a local access pass to the institute.
Institute Presenters Include:
Julie Levin Caro – A professor of art history and chair of the Art Department at Warren Wilson College, Caro is a specialist in modern American art and African American art. She has published on the illustrated spirituals of Boston-based artist Allan Rohan Crite and the collage and stain glass window designs of activist artist Jean Lacy. Her background in museum education and curation also supports her undergraduate teaching, and she has established the College's Holden Art Gallery as a center for interdisciplinary and diversity teaching and learning.
Jessica Jacobs –  She is the author of Take Me with You, Wherever You're Going, a memoir-in-poems and love story published in 2019 by Four Way Books. Her debut book, a biography-in-poems of Georgia O'Keeffe called Pelvis with Distance, won the New Mexico Book Award in Poetry, was an Over the Rainbow selection by the American Library Association, and was a finalist for the Lambda Literary and Julie Suk Awards.
Laurie L. Patton – President of Middlebury College, Patton is the author of three books of poetry and the author or editor of nine books and over sixty articles in the fields of South Asian religions, religion and the public sphere, and mythology and literature. She also has translated the Sanskrit classic, The Bhagavad Gita, for the Penguin Classics series. She was elected a member of the American Academy of Arts and Sciences in 2018.
Alicia Jo Rabins – A writer, musician, composer, performer and Torah teacher, Rabins creates multi-genre works. Her first collection of poetry, Divinity School, won the 2015 APR/Honickman First Book Prize and was a finalist for the Oregon Book Award. She also is the creator and performer of Girls in Trouble, an indie-folk song cycle about the complicated lives of Biblical women with accompanying curriculum, and A Kaddish for Bernie Madoff, a chamber-rock opera about the intersection of finance and spirituality which is currently being made into an independent feature film.
Aaron Rosen – A professor of religion and visual culture and director of the Henry Luce III Center for the Arts and Religion at Wesley Theological Seminary in Washington, D.C., Rosen also is visiting professor at King's College London, where he taught previously. He is the author of several books: Imagining Jewish Art; Art and Religion in the 21st Century and Brushes with Faith: Reflections and Conversations on Contemporary Art.
Pamela Winfield – An associate professor of religious studies at Elon University, Winfield's teaching and research focus on the intersection between religion and visual / material culture, especially as they relate to issues of healing, religious experience, and power relations in Japan. She is the author of Icons and Iconoclasm in Japanese Buddhism: Kūkai and Dōgen on the Art of Enlightenment.
Lauren F. Winner – An associate professor of Christian spirituality at Duke Divinity School, Winner writes and lectures widely on Christian practice, the history of Christianity in America, and Jewish-Christian relations. Her books include Girl Meets God; Mudhouse Sabbath, a study of household religious practice in 18th-century Virginia; A Cheerful and Comfortable Faith; Still: Notes on a Mid-Faith Crisis, and, most recently, a book on overlooked biblical tropes for God, Wearing God.
Ticket Information
Early-bird registration for the Faith in Arts Institute at UNC Asheville is $450 through Jan. 15, 2020. Registration will be $500 after that date. Registration for residential and commuting participants will include tickets to the two performances. Lunch is also included in the institute registration for Thursday through Sunday, May 14-17. On-campus lodging is available in UNC Asheville's newest apartment-style residential complex, The Woods, for an additional $350 for four nights and includes breakfast for Thursday through Sunday, May 14-17.
Members of UNC Asheville's Osher Lifelong Learning Institute (OLLI) and Black Mountain College Museum + Arts Center can attend the Institute for a discounted rate of $225. Please write to conferences@unca.edu to request the discount code to apply at registration.
Learn more and register at faithinarts.unca.edu
General admission tickets will also be available for the performances.
The Faith in Arts Institute is presented by UNC Asheville and Black Mountain College Museum + Arts Center with support from the Center for Jewish Studies at UNC Asheville, the Osher Lifelong Learning Institute at UNC Asheville, a grant for the humanities from The Andrew W. Mellon Foundation, the Henry Luce Foundation as part of their Theology Responsive Grant program, the Center for Contemplative Mind in Society, and Bob and Carol Deutsch.
About Black Mountain College Museum + Art Center
The Black Mountain College Museum + Arts Center preserves and continues the legacy of educational and artistic innovation of Black Mountain College (BMC). It achieves its mission through collection, conservation, and educational activities including exhibitions, publications, and public programs. Arts advocate Mary Holden founded BMCM+AC in 1993 to celebrate the history of Black Mountain College as a forerunner in progressive interdisciplinary education and to explore its extraordinary impact on modern and contemporary art, dance, theater, music, and performance. Today, the museum remains committed to educating the public about BMC's history and raising awareness of its extensive legacy. Its goal is to provide a gathering point for people from a variety of backgrounds to interact through art, ideas, and discourse. More at www.blackmountaincollege.org.
About UNC Asheville
UNC Asheville transforms lives through leadership and education. The designated liberal arts and sciences institution for the UNC System and one of the nation's top 10 public liberal arts universities, UNC Asheville enrolls 3,600 students and offers more than 30 undergraduate majors and a Master of Liberal Arts and Sciences degree. UNC Asheville also encourages students to take part in a nationally acclaimed undergraduate research program and participate in interdisciplinary learning. From internships and hands-on projects, to study abroad and community engagement, students experience an education that extends beyond campus into the vibrant City of Asheville, the surrounding Blue Ridge Mountains and the world. Learn more at www.unca.edu.