February 2, 2021
UNC Asheville annual tradition is re-imagined in 2021, with a virtual Homecoming Celebration, Feb. 25-28.
"Homecoming at UNC Asheville is a special time of the year, providing us an opportunity to reflect on the storied history of UNC Asheville, celebrate the present moment and the impact it has on our university community, and look to the future as we honor the Bulldog way of the liberal arts experience," said Kenya Edwards '00, Chair of the UNC Asheville Alumni Association Board of Directors.   "Promoting Bulldog spirit sits at the heart of our Homecoming celebration, with events open to all members of our community. We hope to see you back on the mountain as we continue to grow Bulldog pride in all near and far!"
Alumni and friends can join in a variety of events, from spirit week activities on social media and Bulldog Athletics on ESPN+ to Zoom toasts and award ceremonies. See the schedule at https://homecoming.unca.edu/.
The National Alumni Awards Video will be released throughout the weekend, starting with a Zoom toast on Feb. 26.
Alumni award recipients will include: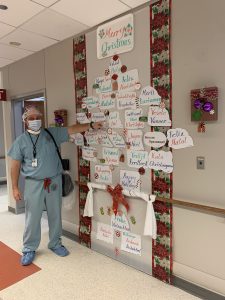 Dr. Johan Nordenstam '91 – Roy Taylor Award for Distinguished Alumnus of the Year – in recognition of his distinguished medical career. He started as an attending surgeon in Sweden before he returned to the U.S. as a clinical professor of surgery with the University of Minnesota. He was the medical director of the Virginia Piper Cancer Institute, a partner and attending surgeon at Colon & Rectal Surgery Associates, and has now been a professor of surgery and colorectal surgeon with the University of Illinois at Chicago for seven years. He is a member of the Society of American Gastrointestinal and Endoscopic Surgeons. Nordenstam graduated from UNC Asheville with a degree in chemistry and earned an M.S. from the University of Minnesota and an M.D. from the Karolinska Institute in Sweden.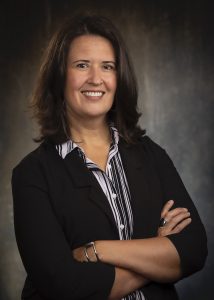 Tiffany Armstrong '99 – Thomas D. Reynolds Award for Service to UNC Asheville – in recognition of her service on the UNC Asheville Foundation Board and previous membership on the AlumniBoard, serving two years as chair. After graduating with a bachelor's degree in environmental studies, she has spent most of her career in health care fundraising, including time at the Leukemia & Lymphoma Society, Pediatric Brain Tumor Foundation, and most recently at the College Diabetes Network as the chief development officer. Armstrong's late husband, Michael, was also a UNC Asheville graduate and after his death in 2019 she started The Michael Armstrong Memorial Scholarship in his memory. She and her son, Fisher, have both visited with the first scholarship recipient and look forward to meeting others who are awarded in the future.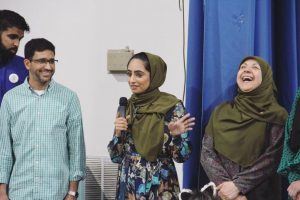 Amarra Ghani '12 – Francine Delaney Award for Service to the Community – for her work on campus and beyond. As a student, she completed undergraduate research, was editor of the student newspaper, and was co-founder and president of the Muslim Student Association (which won the Outstanding Student Organization of the Year award in 2012). She also won the Carolyn Briggs Diversity Award for her work with the Muslim Student Association and graduated with a degree in mass communication. After graduation she worked within the National Forest Service unit for the U.S. Department of Agriculture. She also interned at National Public Radio's The Race Card Project before becoming a Production Assistant for NPR's Morning Edition, Tell Me More with Michelle Martin and Weekend All Things Considered. In between her production roles, she produced a podcast that highlighted former representatives of the U.S. Congress and Senate, called Decode DC at Scripps News. Currently, she is the founder and executive director of Welcome Home, a grassroots refugee relief organization based in Charlotte.
Karen Brinson Bell '96 – Order of Pisgah. As a student, Bell held state level leadership in NC Youth Legislature, wrote for the student newspaper, completed undergraduate research, and was a university ambassador. As a senior, she was named the UNCA Outstanding Student Leader of the Year, and she graduated with a double major in mass communication and political science. As an alumna, she served on the alumni board from 2000-04. Bell has served as executive director of the North Carolina State Board of Elections since June 1, 2019. She has worked in elections administration since 2006 in county, state, and national roles. As North Carolina's chief elections official, she leads about 85 full-time employees at the state agency, which is charged with administering elections and campaign finance compliance, overseeing the 100 county boards of elections, and ensuring voting for more than 7 million voters.  In her time as executive director, she has overseen 10 elections, including the 2020 Presidential election, which is the largest election in North Carolina's history and was held during the COVID-19 pandemic.
Shannon Davis '97 – Order of Pisgah. Davis currently works as director of graduate programs in sociology and served as interim senior associate dean in the College of Humanities and Social Sciences at George Mason University, where she was recruited to help launch the doctoral program in public and applied sociology. She has won several awards there for her mentoring and teaching excellence and she was recently named Faculty Senate Chair, and she has continued to be a mentor for UNC Asheville students, particularly on past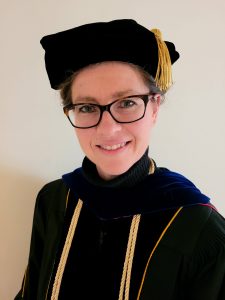 visits to Washington, D.C. Davis has research interests in the creation of families and the negotiation of family life as well as the influence of gender ideologies on personal decisions. In addition to two textbooks and over 70 peer reviewed articles and book chapters, many co-authored with graduate and undergraduate students, she co-authored a book titled Why Who Cleans Counts: What Housework Tells Us About American Family Life which was published in early 2020.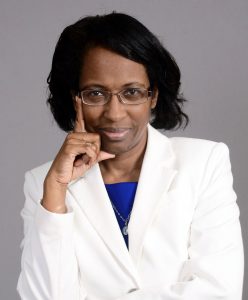 Marietta Cameron – Distinguished Faculty Award. Marietta Cameron is serving her second four-year term as Chair and Associate Professor of UNC Asheville's Computer Science department, and she also leads UNC Asheville's Faculty Senate as chair. She has been the co-PI on a NSF grant for the ACES (Atmospheric and Computer Science Exploratory Scholars) program. Prior to joining UNCA's faculty in 2011, she taught at Birmingham-Southern for 20 years. During that time, she also served as the program director for the Birmingham Area of Consortium of Higher Education Scholars in Computer Science. She earned her B.S. in computer science and math from Birmingham-Southern College and her Ph.D. in computer science from the University of Alabama Birmingham. Her professional interests include computational aesthetics, computer vision, computer graphics, and artificial intelligence.
The 2020-21 Hall of Fame Ceremony, presented by TD Bank, will be held Feb. 27 at 10 a.m.
The 2020 class is comprised of Kelsey Dawson (Women's Soccer – 2000-03), KJ Garland (Men's Basketball – 2003-08), and Alan DeRatt (Baseball – 2005-08).
A limited number of Homecoming-in-a-box are available to pre-order as well. For $25, which includes a gift of $10 to the Alumni Referral Scholarship, recipients will receive an exclusive UNC Asheville Scarf, Stemless Silipint Wine Glass, a small bag of Poppy Popcorn 'Asheville Mix' recipe cards featuring UNC Asheville Alumni recipes for cocktails, granola, and your favorite tailgate food, coupons to Asheville favorites including Navitat Ziplining, and other exciting Asheville items!
For more information and addition ways to celebrate as Bulldogs Wherever We Are, visit https://homecoming.unca.edu/.