May 15, 2020
UNC Asheville celebrated the special accomplishments of its professors in an online gathering on Friday, May 8. Awards were given for teaching, creativity, service and scholarship, as well as special recognition for retiring faculty members.
Distinguished Teacher of the Year Award: Rodger Payne, chair and professor of religious studies
In his classes in religious studies and humanities, Payne strives to model scholarly objectivity in his classes and urges his students to consider different perspectives rather than seek to uncover a single "truth." Notably, many students seek to take courses with him every semester throughout their undergraduate career, to continue developing under his "nonjudgmental guidance" and the encouraging message that learning is a process and skills can be continually improved.
Distinguished Scholarship and Creativity Awards: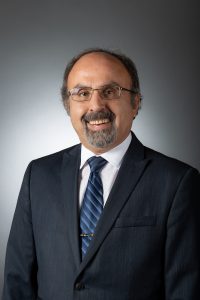 Mahmut Reyhanoglu, Glaxo Wellcome Distinguished Professor and chair of engineering. Reyhonoglu's publications over the last five years include 42 peer-reviewed scholarly journal and proceedings papers, three edited books and two book chapters. He also has had various leadership roles in his research community, including serving as an editor of International Journal of Aerospace Engineering. In the last three years he has supervised 23 UNC Asheville students on five different research projects, which were all presented at the university's Undergraduate Research Symposium.
William Bares, associate professor of music. Bares has published numerous peer reviewed articles in all the major jazz studies publications in the past five years, and is currently in the final editing round with Routledge press for the publication of his book on jazz nationalism. He has produced two jazz albums with his group The Core, an album of original Jazz Trio compositions, and is currently in post-production/mixing for a set of recordings of his duo concerts at the White Horse Black Mountain.
Distinguished Service Awards: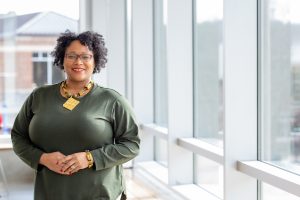 Tiece Ruffin, associate professor of Africana studies and education. In the past year Ruffin has led the Africana Studies Program and spearheaded a comprehensive series of curricular and co-curricular activities to commemorate 400 Years of African American history. She chairs the Diversity Intensive Committee, soliciting and leading the evaluation of course applications and carefully considering petitions from individual students. Ruffin also has been named a winner of the prestigious UNC System Board of Governors' 2020 Award for Excellence in Teaching.
Regine Criser, associate professor of languages and literatures. Criser serves in many leadership roles on campus, including coordinator of the German program, coordinator of the first year seminars and co-chair of the first year experience committee. Criser founded, designed, developed and implemented the UNC Asheville Prison Education Program in collaboration with the Avery Mitchell Correctional Institution of NC. She was the recipient of a $195,000 grant from The Laughing Gull Foundation for the support and development of this 3-year university credit granting educational program.
Ruth and Leon Feldman Professorship Awards:
Patrick Bahls, honors program director and professor of mathematics. Bahls founded and directed the Research Experience for Undergraduates (REU) program, sponsored by the National Science Foundation, which sparked a collaboration on an analysis of the ways in which math majors learn to write in their discipline. These studies culminated in his 2012 book Student writing in the quantitative disciplines: A guide for college faculty. He has served as the director of the honors program since 2012, and was instrumental in bringing Bryan Stevenson to campus for a large public talk on race and the justice system and organizing many additional events surrounding the talk. He also helped establish the university's Prison Education Program.
Lei Han, professor of new media. Cross-disciplinary collaboration has been integrated throughout Han's teaching, research, and service activities at UNC Asheville. She has collaborated with musicians on a multi-channel audio/visual installation inspired by classic Chinese philosophical literature, which has been exhibited in the Applachia Now! Exhibition at the Asheville Art Museum. she and her students have collaborated with the dance program and the music department at UNC Asheville, and have worked with a number of organizations in the region and helped create audio/visual projects in communicating and furthering the organizations' mission.
Award for Teaching Excellence in Humanities: Christine Boone, associate professor of music.
Boone was recognized for ability to transform music theory courses into an inspiring sequence of skill development, resulting from her teaching philosophy that music theory is a subject that should be both accessible and applicable to all students, not just those who are naturally "gifted" in music.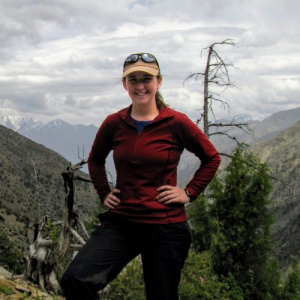 Award for Teaching Excellence in Natural Sciences: Jackie Langille, associate professor of environmental studies 
Langille was recognized for her passion for her discipline, her careful meticulous innovative course preparation, her dedication to student success, and her commitment to inclusion.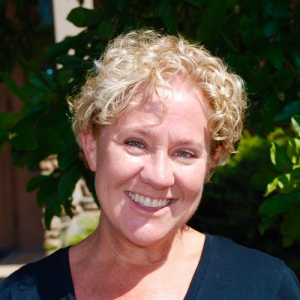 Award for Teaching Excellence in Social Sciences: Deena Burris, associate professor of management
Burris was recognized for her unwavering commitment to interdisciplinary learning, and her leadership to develop study abroad opportunities for students and faculty.
Award for Teaching Excellence in University Programs: Alvis Dunn, assistant professor of history
Dunn was recognized for his commitment to teaching students across disciplines through his contributions to first year seminars, AVID, distance learning and COPLAC, humanities and education courses.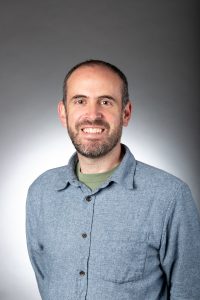 Award for Excellent Teaching by Untenured Faculty: Andrew Laughlin, assistant professor of environmental studies
Laughlin was recognized for his dedication in delivering foundational courses, which allow students to gain competence and confidence in the rudiments of ecology and field biology, as well as his upper level electives, which balance fun and critical development through weekend field trips, service learning, discussion of scientific papers, and writing of lab reports.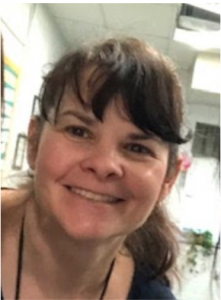 Award for Excellent Teaching by Part-Time Faculty: Cassandra Jarman, education faculty
Jarman was recognized for her service as an adjunct instructor in the distance education program for lateral entry teachers, and her expertise is in preparing teachers to work with K-12 students with disabilities.