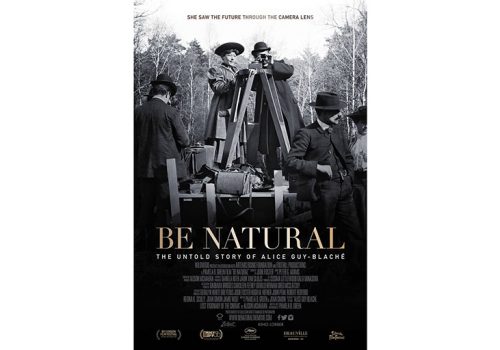 Women's History Month Film Screening: "Be Natural: The Untold Story of Alice Guy-Blaché"
March 3, 2020 @ 6:00 pm

-

8:00 pm
Event Navigation
UNC Asheville will screen the documentary, narrated by Jodie Foster, Be Natural: The Untold Story of Alice Guy-Blaché, at 6 p.m. on Tuesday, March 3, in the Highsmith Student Union Blue Ridge Room. This event, part of the University's Women's History Month observance, is free and open to everyone. A discussion, led by filmmaker, screenwriter and UNC Asheville Senior Lecturer in Mass Communication Anne Slatton, will follow the film.
About the film: This 2018 documentary that screened at the famed festivals in Cannes and Telluride, tells the story of a French pioneer filmmaker, who began her career in 1894, at the age of 21. One of the very first people to make a narrative fiction film, Guy-Blaché produced and directed over 1000 films throughout her career, experimented with sound, color-tinting, interracial casting, and special effects. Even before women had the right to vote, Blaché, in her actions and in her films, expressed female drives, desires and self-determination. But by 1919, Guy-Blaché's career came to an abrupt end and she and her films were subsequently erased from film history for years. Pamela Green organizes her documentary like a detective story, interviewing over 90 people and tracking down not only some of her films but previously unknown documents and photos.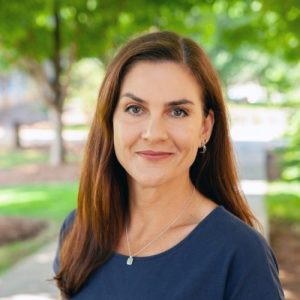 About the discussion leader: Anne Slatton teaches video production and film studies. Her television production work includes programming for PBS, National Geographic, and TLC. She is the leader of a 48 hour Film Project team which has won multiple awards including Best Film. Scholarly works include co-authoring Video Production Techniques, "Sofia Coppola" Women's International Screenwriters Guide, "Lorraine Hansberry" Student's Encyclopedia of Great American Authors. She also writes scripts for theatre and film.
Visitor Parking on the UNC Asheville Campus – Visitors may park in faculty/staff and non-resident lots from 5:00 p.m. until 7:30 a.m., Monday through Friday, and all day on weekends, holidays, and campus breaks. Visitors are not permitted to park in resident student lots at any time. Campus map is here – use menu bars to find parking lot locations.
Building accessibility information is available here.
More Women's History Month Events at UNC Asheville
March 17 – Lecture: "You Have to Start a Thing" – Early Women in N.C. Governance, presented by Biltmore Historic Interpreter Catherine Amos (UNC Asheville class of 2017); and Collections Manager and Lead Archivist, N.C. Collection, Pack Memorial Library, Katherine Calhoun Cutshall (UNC Asheville Master of Liberal Arts and Sciences, 2016)
In 1894, Asheville became the birthplace of the women's suffrage movement in North Carolina when Helen Morris Lewis formed the Equal Suffrage Association of North Carolina, the first of its kind in the state. This talk will explore how Helen Morris Lewis, Lillian Exum Clement Stafford, and Leah Arcouet Chiles could all be viewed as iterations of an emerging figure that was emblematic of this zeitgeist of women's advancement–The New Woman. These women were elected to public offices that previously had been exclusively held by men, before most of the women had even obtained the right to vote. This presentation also will explore the idea of Asheville and Buncombe County as an environment that produced progressive and professional women, and the suffrage movement in North Carolina. Noon, Highsmith Student Union, Mountain Suites.
March 19 – Lecture: Molasses Catches More Flies Than Vinegar: Woman Suffrage in Western North Carolina, presented by Sharon Baggett Withrow, former director of education and Smith-McDowell House Museum and WNC Historical Association (MA, public history, NC State)
North Carolina's woman suffrage movement was born in the mountains. This talk will explore how suffragists and their supporters in Western N.C. used existing preconceptions and power structures to win the right to vote. Noon, Highsmith Student Union, Mountain Suites.
March 31 – Lecture: Women's Liberation through a Different Prism: The View from Austin, presented by University of Texas at Austin Associate Professor of History Laurie Green, author of Battling the Plantation Mentality: Memphis and the Black Freedom Struggle
Green launched the intergenerational Austin Women Activists Oral History Project at the University of Texas, which has brought together students of today and women activists in the 1960s and 1970s, along with faculty and staff from different parts of the university. The project has resulted in a digital oral history collection, a film, and other productions that call some of the now-familiar narratives of the Women's Liberation Movement into question. Her talk will be based, in part, on this collaborative endeavor. 6 p.m., Highsmith Student Union, Mountain Suites.
For more information, please contact Caitlin Manely in UNC Asheville's Women, Gender and Sexuality Studies Program, cmanely@unca.edu or 828.251.6634.
---
Accessibility
Visitor Parking
Details
Date:

March 3, 2020

Time:

6:00 pm - 8:00 pm
Organizer
Women, Gender and Sexuality Studies Program

Phone:

828.251.6634

Email:

cmanely@unca.edu

Website: