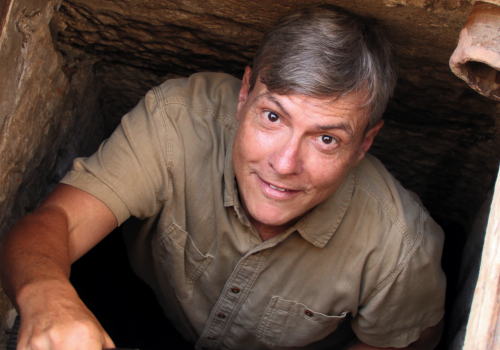 Under Jerusalem: The Buried History of the World's Most Contested City
September 8, 2022 @ 7:30 pm
Event Navigation
Award winning author and journalist Andrew Lawler will give a lecture on his most recent book Under Jerusalem: The Buried History of the World's Most Contested City at 7:30 p.m. on Sept. 8 in the Mountain View Suites in Highsmith Student Union.
Lawler, who has won multiple journalism awards for his articles, is the author of two other books– The Secret Token: Myth, Obsession, and the Search for the Lost Colony of Roanoke, a national bestseller, and Why Did the Chicken Cross the World?: The Epic Saga of the Bird that Powers Civilization. Lawler has authored more than a thousand newspaper and magazine articles from more than two dozen countries and his writings includes publications in The New York Times, The Washington Post, National Geographic, Smithsonian, and many others. As a contributing writer for Science and contributing editor for Archaeology, Lawler's work has appeared several times in The Best of Science and Nature Writing.
Further details and images can be found at https://www.andrewlawler.com/ For more information, contact, Laurel Taylor, Department of Art and Art History, President, Western North Carolina Archaeological Institute of America Chapter at ltaylor@unca.edu.
---
Visitor Parking
Visitors may park in faculty/staff and non-resident lots from 5:00 p.m. until 7:30 a.m., Monday through Friday, and on weekends, holidays, and campus breaks. Visitors are not permitted to park in resident student lots at any time.