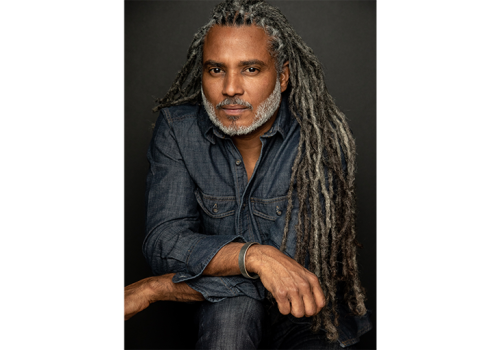 "Truth and Dignity" with Erick Cedeño, the "Bicycle Nomad"
Event Navigation
Erick Cedeño, aka Bicycle Nomad, will share about his journey retracing the steps of the 1897 expedition of the Buffalo Soldiers' 25th Infantry Bicycle Corps on October 12 at 6 p.m. in UNC Asheville's Mullen & James Humanities Hall.
Cedeño crossed into St. Louis, Missouri, after spending 41 days in the saddle: the 1900-mile journey, starting in June of 2022, was born of a commitment to bring truth and dignity to an oft-forgotten part of history. Cedeño's ride serves as not only an invitation to learn the story, but also a means of paying homage to the Bicycle Corps by reliving their history.
His expedition was driven by passion for cycling, travel, and cultural immersion. In the past, he has pedaled from New Orleans, Louisiana to Niagara Falls, New York, as a way to experience what it was like for slaves to follow The Underground Railroad to liberation.
---
Accessibility
UNC Asheville is committed to providing universal access to all of our events. If you have any questions about access or to request reasonable accommodations that will facilitate your full participation in this event, please contact the Event Organizer (see below). Advance notice is necessary to arrange for accessibility needs.
Visitor Parking
Visitors may park in faculty/staff and All Permit lots from 5:00 p.m. until 7:30 a.m., Monday through Friday, and on weekends, holidays, and campus breaks. Visitors are not permitted to park in resident student lots at any time.
Prior to 5pm, any visitor (regardless of their reason for visit) need to adhere to the current practices listed on the parking website. Get your visitor parking permit here