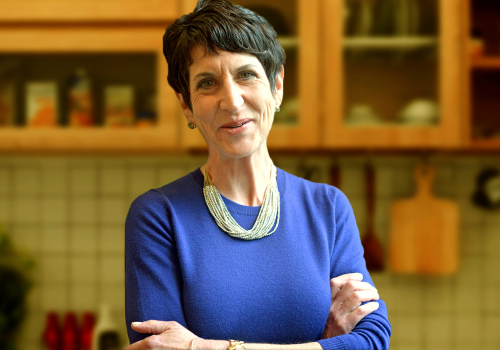 The Edible – JEWISH – South: The Power of Food and the Making of Jewish Southerners
September 29, 2022 @ 6:00 pm
Event Navigation
In this exploration of historical moments in southern and Jewish history examined via the language of food, Marcie Cohen Ferris takes us on a journey—both bitter and sweet—through the fascinating story of Jewish life in the American South.
This event is free and open to the public in Mullen James Humanities Lecture Hall on Sept. 29 at 6 p.m. Click here if you would like to attend this event virtually.
Born and raised in northeastern Arkansas, Ferris's deep attachment to the study of place and the American South is rooted in her childhood. For over forty years, she has studied, documented, interpreted, exhibited, taught, and written about the South, largely through its foodways, material culture, and the southern Jewish experience. She's committed to fostering the creative economies of a diverse, equitable, vibrant region.
As a professor emeritus in the Department of American Studies at the University of North Carolina at Chapel Hill, Ferris is an editor for Southern Cultures, a quarterly journal of the history and cultures of the U.S. South.  From 2006-2008, she was president of the board of directors of the Southern Foodways Alliance. Ferris's major publications include: The Edible South: The Power of Food and the Making of an American Region and Matzoh Ball Gumbo: Culinary Tales of the Jewish South, and she co-authored Jewish Roots in Southern Soil: A New History. Ferris is the editor of Edible North Carolina: A Journey Across a State of Flavor (UNC Press, 2022), an exploration of the contemporary food movement in North Carolina, including 20 essays, the photography of Baxter Miller, and 20 recipes.
---
Visitor Parking
Visitors may park in faculty/staff and non-resident lots from 5:00 p.m. until 7:30 a.m., Monday through Friday, and on weekends, holidays, and campus breaks. Visitors are not permitted to park in resident student lots at any time.