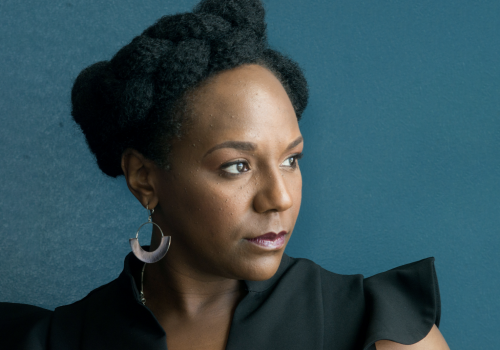 Tearing Hatred from the Sky: Leading the way toward social change with Bree Newsome Bass
October 13, 2022 @ 7:00 pm

-

8:30 pm
Event Navigation
Bree Newsome rallies your spirit with her impassioned message about racial equality and illustrates how, with courage, zeal and the support of others, ordinary people can make an extraordinary difference. On Thursday, Oct. 13 at 7 p.m., UNC Asheville welcomes her to the Blue Ridge Room in Highsmith Student Union.
This contemporary civil rights icon first garnered national attention for her daring act of peaceful disobedience in June 2015. Following the brutal murder of nine black parishioners at Mother Emmanuel Church in Charleston, S.C., Bree climbed the flagpole at the South Carolina statehouse and pulled down the Confederate Battle flag as a protest against racist symbolism. Her arrest galvanized public opinion and led to the permanent removal of the flag.
As a recognized and celebrated voice on the topics of injustice and racial discrimination, Bree brings to light the importance of leadership development in building and sustaining social movements. Also an accomplished filmmaker and musician, Bree skillfully outlines the relationship between activism and art, and captivates audiences as she describes in cinematic detail the heroic gestures of ordinary people on the front lines of activism.
After the event, a reception with refreshments and early voter registration will be held in the lobby.
---
Visitor Parking
Visitors may park in faculty/staff and non-resident lots from 5:00 p.m. until 7:30 a.m., Monday through Friday, and on weekends, holidays, and campus breaks. Visitors are not permitted to park in resident student lots at any time.