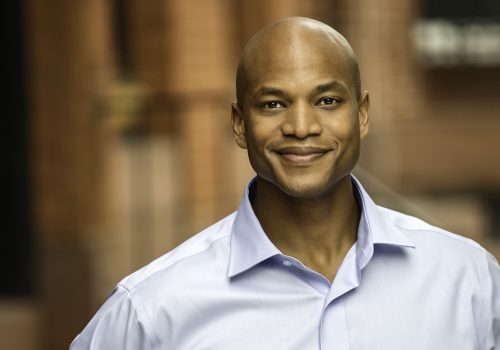 Talk by Wes Moore, Author and Robin Hood Foundation CEO
September 20, 2018 @ 7:00 pm

-

8:30 pm
Event Navigation
This summer, UNC Asheville's new first year students are reading The Other Wes Moore: One Name, Two Fates, by bestselling author and social entrepreneur Wes Moore, as part of the university's first-year reading program. The book's themes will be part of discussions on campus throughout the fall 2018 semester.
Students and the community will have a chance to engage in-person with Moore when he delivers a free public lecture 7 p.m. on Thursday, Sept. 20 in UNC Asheville's Lipinsky Auditorium. Weeks before Moore arrives on campus, discussions about the book's themes will begin in small groups led by faculty and staff during new student orientation, and discussion of the novel's themes will continue during special seminar courses for first-year students.
The Other Wes Moore, a New York Times and Wall Street Journal bestseller, follows the lives of two kids with the same name who were born blocks apart and within a year of each other. Both grew up fatherless in similar Baltimore neighborhoods and had difficult childhoods; both hung out on street corners with their crews; both ran into trouble with the police. Moore's novel explores how he grew up to be a Rhodes Scholar, decorated veteran, White House Fellow, and business leader, while the "other" Wes Moore ended up a convicted murderer serving a life sentence. The Other Wes Moore, which the Baltimore Sun called "startling and revelatory…a rocketing real-life narrative," tells the story of a generation of boys trying to find their way in a hostile world. "The chilling truth is that his story could have been mine," Moore said. "The tragedy is that my story could have been his."
Moore is the CEO of the Robin Hood Foundation, New York City's largest poverty-fighting organization, and was named one of Town and Country's top 50 philanthropists of 2018. He hosts Oprah Winfrey Network's Beyond Belief, and PBS's American Graduate Day, and is the executive producer and host of PBS's Coming Back with Wes Moore, focusing on the reintegration of Iraq and Afghanistan veterans. Moore served as a captain and paratrooper with the U.S. Army's 82nd Airborne, including a combat deployment to Afghanistan. He later served as a White House Fellow to Secretary of State Condoleezza Rice. He holds a Master of Letters in International Relations from Oxford University as a Rhodes Scholar.
A book signing with Moore will take place after the talk on Sept. 20. For more information, contact Jackie McHargue, at jmchargu@unca.edu or 828.250.2370.