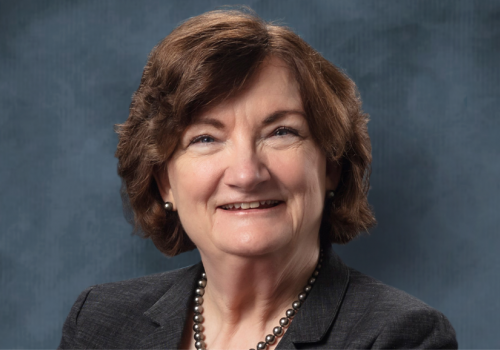 S. Dexter Squibb Lecture Series: DOE's National Laboratories: Eight Decades of Serving the Nation Through Science
September 26, 2022 @ 7:30 pm
Event Navigation
Michelle Buchanan, the Deputy for Science and Technology at Oak Ridge National Laboratory will be this fall's 24th S. Dexter Squibb Distinguished Lecturer in Chemistry. Buchanan oversees one of the nation's most extensive portfolios of research and development, spanning physical and materials sciences, energy and engineering sciences, computing and computational sciences, biological and environmental sciences, neutron sciences, and global security, for the U.S. Department of Energy and other sponsors.
Since their inception during the Manhattan Project, the Department of Energy's (DOE) national laboratories have had a rich history of scientific accomplishments that continue to impact the nation. Today the national laboratories primarily focus on advances that will assure a secure and sustainable energy future by developing new technologies for clean energy production, storage, and utilization. The national laboratories were designed to serve as a resource during national emergencies and continue to serve in that role.  During the COVID-19 crisis, the broad capabilities of these laboratories were harnessed to support the development of all three COVID vaccines, developed new materials used in face masks to alleviate nation-wide shortages, ensured that COVID tests entering the market were effective, and helped decision makers understand how to mitigate the spread of the disease. Over eight decades, the DOE national laboratories have served the nation, helping catalyze a vibrant economy and supporting national security—and they are always ready to answer the nation's call when needed.
Buchanan will give an additional lecture on Tuesday, September 27 from noon to 1 p.m.
---
Visitor Parking
Visitors may park in faculty/staff and non-resident lots from 5:00 p.m. until 7:30 a.m., Monday through Friday, and on weekends, holidays, and campus breaks. Visitors are not permitted to park in resident student lots at any time.