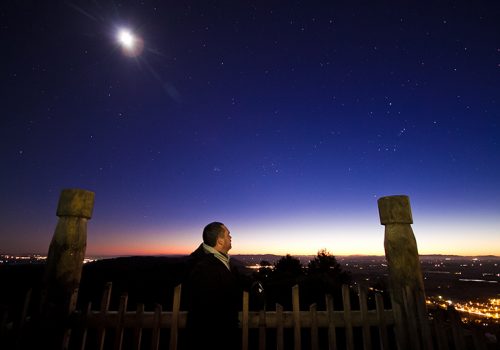 Revitalising Māori Astronomy – Lecture by Rangi Matamua
October 22, 2019 @ 7:00 pm

-

8:30 pm
Event Navigation
Rangi Matamua, professor and associate dean at The University of Waikato in New Zealand, will present a free public lecture at 7 p.m. on Tuesday, Oct. 22, at UNC Asheville in the Highsmith Student Union Blue Ridge Room. He also will deliver a second lecture as part of a UNC Asheville humanities course at 11 a.m. on Wednesday, Oct. 23, in Lipinsky Auditorium, and this talk is also free and open to everyone.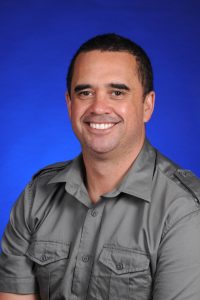 Matamua has delivered many Māori astronomy keynote addresses and public lectures throughout New Zealand. In 2017 he published Matariki – The Star of the Year, a book resulting from five years of research into Māori manuscripts and teaching, combined with a knowledge of western astronomy. Matamua says he hopes to ignite interest among Māori youth in astronomy: "I want to set up a Māori observatory. The idea is that it will be similar to the traditional observatories while incorporating knowledge from the modern world."
A member of the board of the Society for Māori Astronomy Research and Traditions (SMART), Matamua serves on the Māori and Indigenous studies faculty at Waikato University. He is heavily involved with Māori postgraduate studies and supports Māori students working to complete master's and doctoral degrees. He has a background in Māori language, Māori broadcasting and Māori customs and traditions. He has led a number of research endeavors including Royal Society of New Zealand Marsden Fund projects, Ngā Pae o te Maramatanga projects, and a number of research initiatives from departments within the government of New Zealand.
Matamua's residency at UNC Asheville is supported by the university's American Indian and Indigenous Studies Program and the NEH Distinguished Professorship, and is part of the university's Cultural Events Series, which receives support from Biltmore Farms Hotels, Blue Ridge Public Radio and Our State magazine. This event also receives support from the Astronomy Club of Asheville and the Asheville Friends Meeting.
For more information, contact Cori Anderson, UNC Asheville associate director of cultural events and engaged citizenship, ceander2@unca.edu or 828.258.7727.
Pronunciation note: Rangi Matamua = RAHN-yee mah-TAHM-hwa
Click here for building accessibility information.
Accessibility contact: Highsmith Student Union, highsmithunion@unca.edu or 828.251.6990.
Visitor Parking on the UNC Asheville Campus – Visitors may park in faculty/staff and non-resident lots from 5:00 p.m. until 7:30 a.m., Monday through Friday, and on weekends, holidays, and campus breaks. Visitors are not permitted to park in resident student lots at any time.