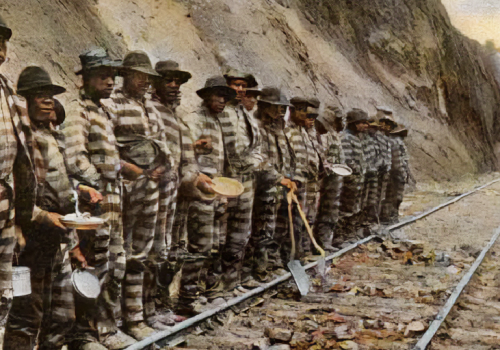 RAIL Project Symposium
March 30 @ 8:00 am

-

April 1 @ 5:00 pm
Event Navigation
This spring, UNC Asheville will host the Rail and Incarcerated Laborer (RAIL) Project Symposium from March 30 to April 1. The three-day event consisting of panels, conversations, and field opportunities, will take place on the UNC Asheville campus and in areas surrounding the RAIL Memorial site in Old Fort, North Carolina. The event is free and open to everyone, with registration required in advance through Eventbrite.
The RAIL Project, spearheaded by UNC Asheville Professor of History Dan Pierce and Steve Little, mayor of Marion, North Carolina, seeks to examine the history and honor the contributions and sacrifices of the incarcerated laborers who built the Western North Carolina Railroad.
Constructed between 1858 and 1879, this railroad consisted of lines running between the North Carolina cities of Salisbury, Morganton, Old Fort, and Azalea. Much of the construction, including multiple tunnels, was completed by African American incarcerated laborers, many of whom lost their lives in the process. In total, more than 3,000 convicted laborers worked on the WNC Railroad project, and reports suggest between 125-300 workers died during its construction.
The conference opens on the evening of Thursday, March 30 with a keynote lecture by Darin Waters, deputy secretary for the North Carolina Office of Archives and History. On Friday, March 31, UNC Asheville will host a full day of panels and roundtable discussions with regional experts. Along with the history of the WNC Railroad, participants will also learn about local African American history and the use of human remains-detection dogs to locate historic burial grounds along the railroad construction sites. On Saturday, April 1, guests are invited to attend site demonstrations at the location of the RAIL Memorial and the surrounding area.
Registration is free, but required, through Eventbrite.
For more information, visit therailproject.org, or contact Dan Pierce at dpierce@unca.edu or Laura LaGrone at llagrone@unca.edu.
---
Accessibility
UNC Asheville is committed to providing universal access to all of our events. If you have any questions about access or to request reasonable accommodations that will facilitate your full participation in this event, please contact the Event Organizer (see below). Advance notice is necessary to arrange for accessibility needs.
Visitor Parking
Visitors may park in faculty/staff and non-resident All Permit lots from 5:00 p.m. until 7:30 a.m., Monday through Friday, and on weekends, holidays, and campus breaks. Visitors are not permitted to park in resident student lots at any time.
Prior to 5pm, any visitor (regardless of their reason for visit) need to adhere to the current practices listed on the parking website. Get your visitor parking permit here