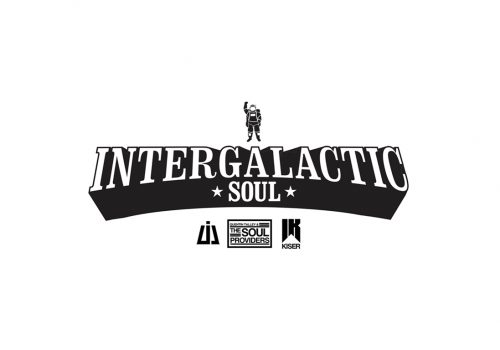 Intergalactic Soul Virtual Residency
February 1, 2021

-

February 5, 2021
Event Navigation
Charlotte-based visual artists Marcus Kiser and Jason Woodberry and Durham-based performance artist Quentin Talley, will present and discuss Intergalactic Soul, their multimedia Afrofuturistic exhibition, during a virtual "residency" Feb. 1-5. The events listed here, part of UNC Asheville's 2021 Martin Luther KIng Jr. Commemoration, are free and open to everyone.
The Intergalactic Soul virtual exhibition will be available for online viewing from Feb. 1-5 at this link.
Kiser, Woodberry and Talley broadly focus their work on presenting contemporary conversations about American black experiences, using the aesthetic and conceptual prisms of popular science fiction and comics to chronicle the various adventures of their fictional protagonists Astro and Pluto. The artwork explores a cosmic sci-fi theme that is driven by social, political and cultural undertones. This exhibit began in response to the 2014 police killing of Michael Brown in Ferguson, Missouri.
Monday, Feb. 1 – Artist Talk: "Intergalactic Soul: Behind the Exhibit"
The artists discuss the conception of exhibit and corresponding music pieces, their creative process, and the intention behind the works, as well as the growth and expansion of the exhibit since its creation. 6 p.m. Register for the Zoom at this link.
Thursday, Feb. 4 – Lunch 'n Learn: "Afrofuturism & Activism Through Art"
In an event of special interest to UNC Asheville students and to youth in the community, the artists will discuss how to use Afrofuturism to engage in resistance and social change. Sharing insights from their community engagement work in Charlotte, they'll discuss how young people can use art, science fiction, and Afrofuturism to effect change in their communities. Noon. Register for the Zoom at this link.
Thursday, Feb. 4 – Virtual Art Exhibit & Music Performance with Quentin Talley and the Soul Providers
To fully experience the virtual Intergalactic Soul exhibit, watch the premiere of a live performance by Quentin Talley and the Soul Providers with Q's signature spoken word style layered over live jazz, funk, and soul, creating an unforgettable evening of virtual performance art. Tune in at 6 p.m. on the YouTube channel of UNC Asheville's Office of Multicultural Affair

, or in person in the Grotto, Highsmith Union for a socially distanced watch party. Snacks will be provided.
Please note: UNC Asheville's MLK Commemoration includes events just for our students and university community. You can find those events here.
---
Accessibility
Visitor Parking
Details
Start:

February 1, 2021

End:

February 5, 2021
Organizer
Office of Multicultural Affairs

Phone:

828.258.7671

Email:

multicultural@unca.edu

Website: